Sanitary Napkin Production Lines
Sanitary Napkin Machine W0
(Second hand)
Machine production process flow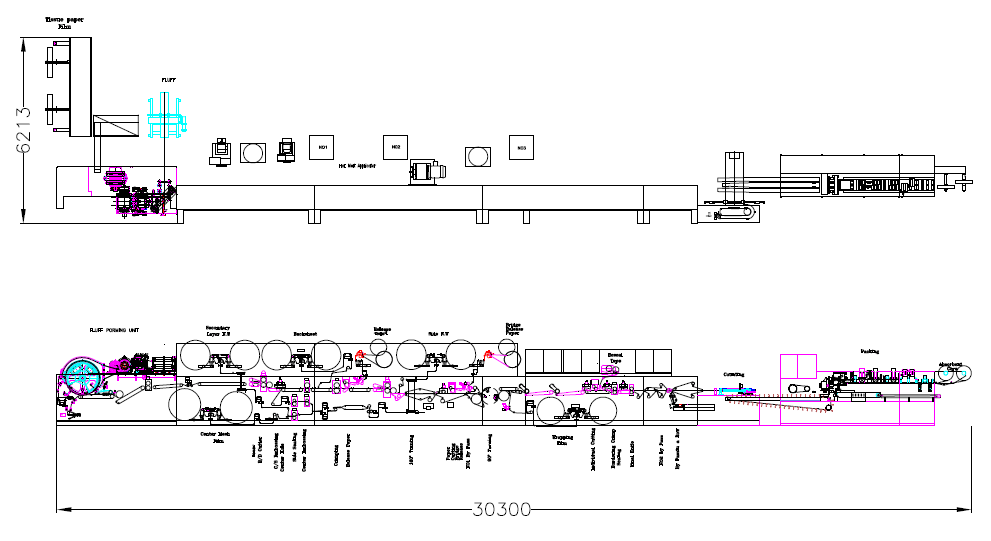 Product picture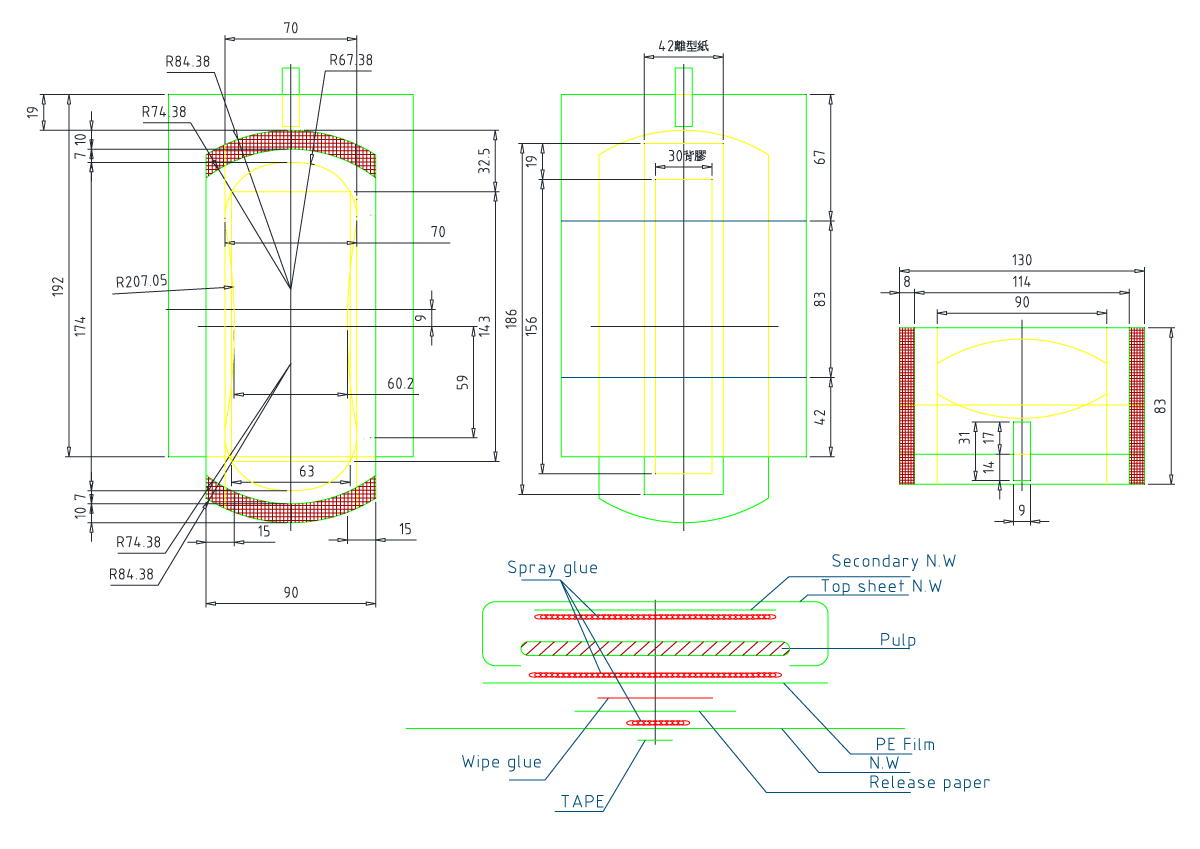 Main Technical Specification
| Parameter | Value |
| --- | --- |
| Produce specification | 205 mm |
| Design line speed | 700 pcs/min |
| Produce line speed | 600 pcs/min |
| Uses electric power | 333 kW |
| Voltage | 3 Phases 3 Line 220V, 50/60Hz |
| Air pressure source | 0.5 MPa (Max 0.7 MPa) |
| Machinery size | L(34M) × W(8M) × H(4M) |
| Machine control system | Servo motor & PLC system |
Sanitary Napkin Machine W1
(Second hand)
Machine production process flow

Product picture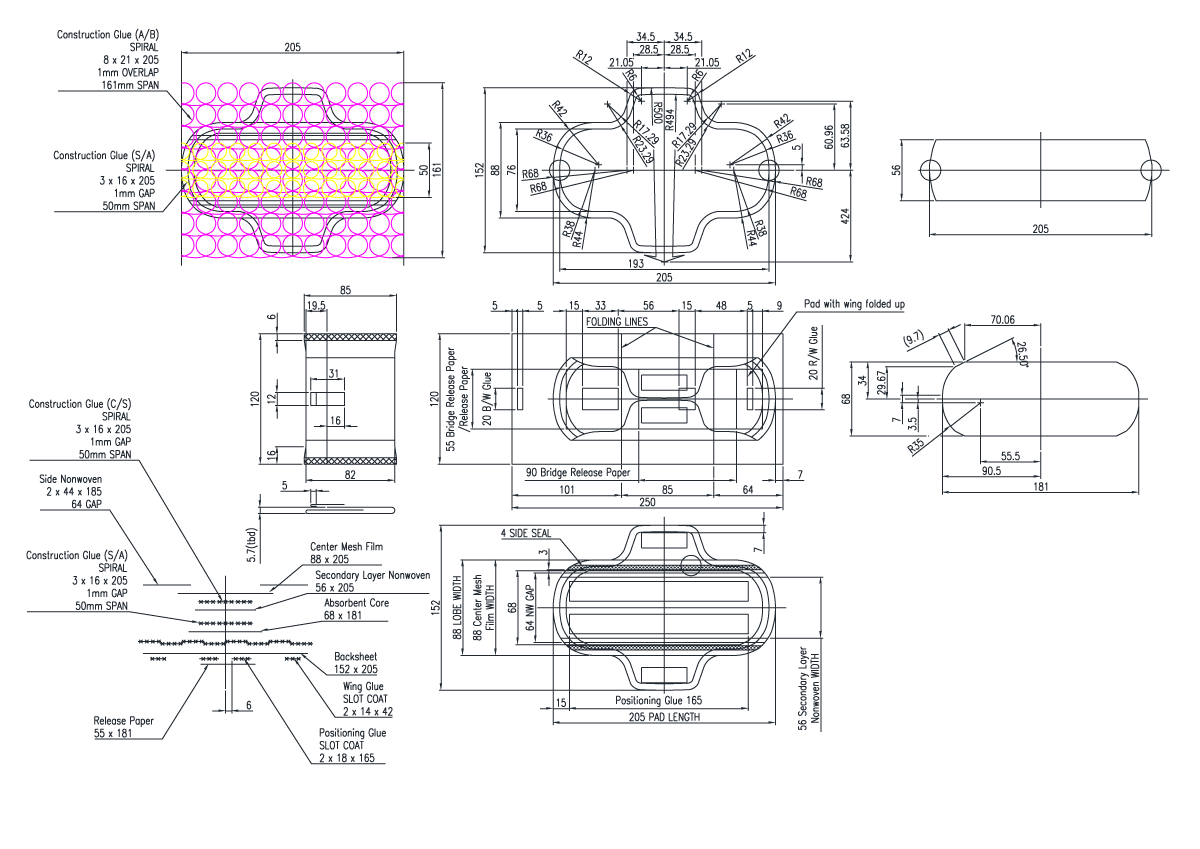 Op1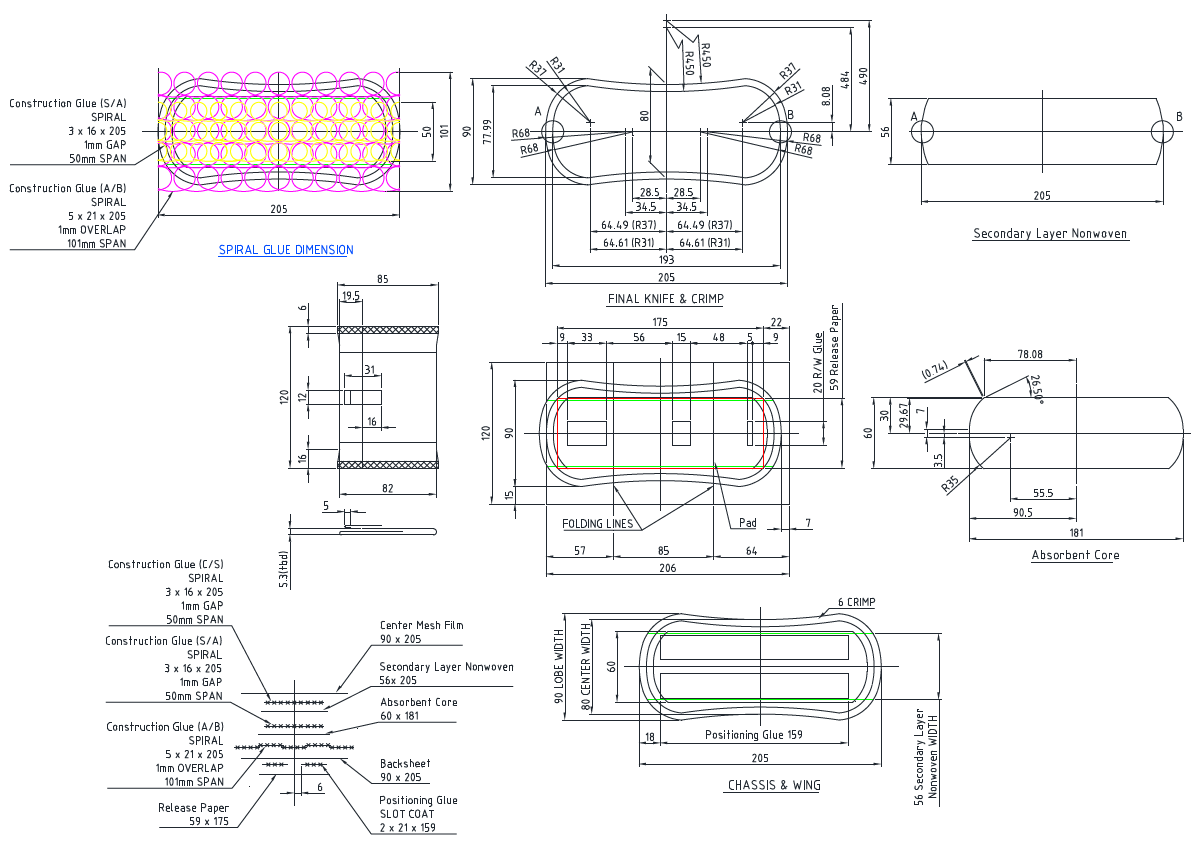 Op2
Main Technical Specification
| Parameter | Value |
| --- | --- |
| Produce specification | 205 mm |
| Design line speed | 700 pcs/min |
| Produce line speed | 600 pcs/min |
| Uses electric power | 175 kW |
| Voltage | 3 Phases 3 Line 220V, 50/60Hz |
| Air pressure source | 0.5 MPa (Max 0.7 MPa) |
| Machinery size | L(33M) × W(8M) × H(4M) |
| Machine control system | Servo motor & PLC system |
Sanitary Napkin Machine W2
(Second hand)
Machine production process flow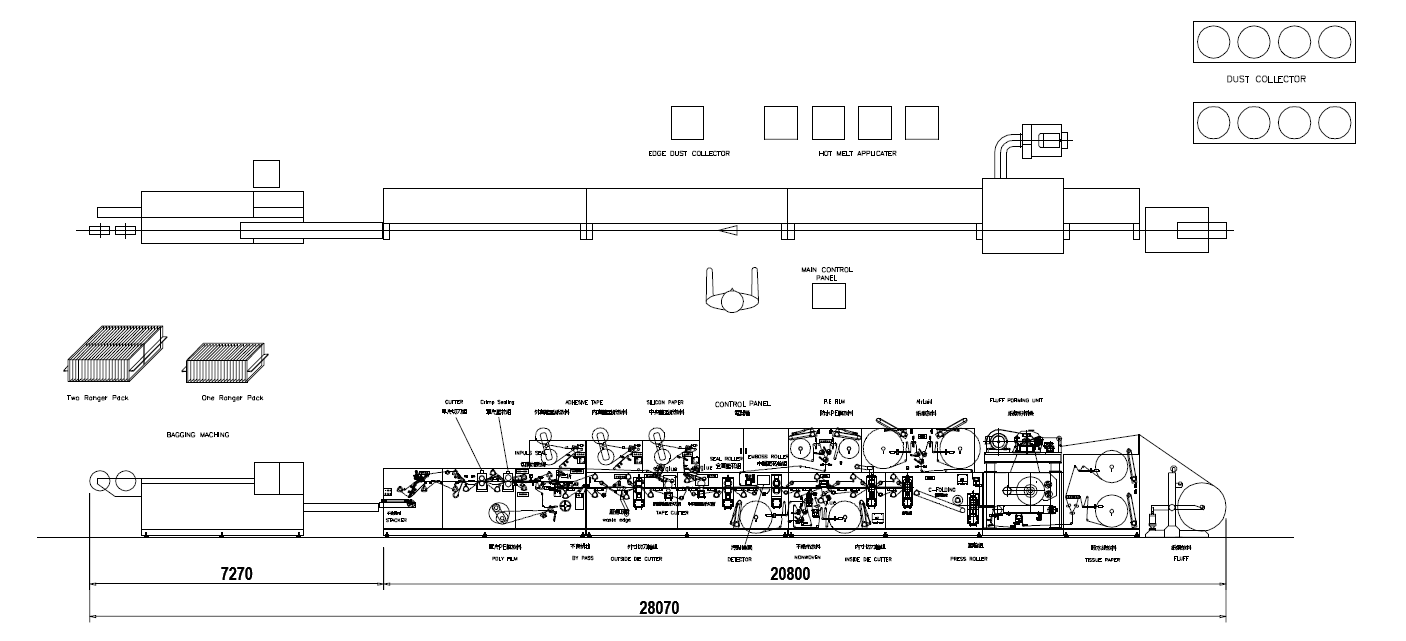 Product picture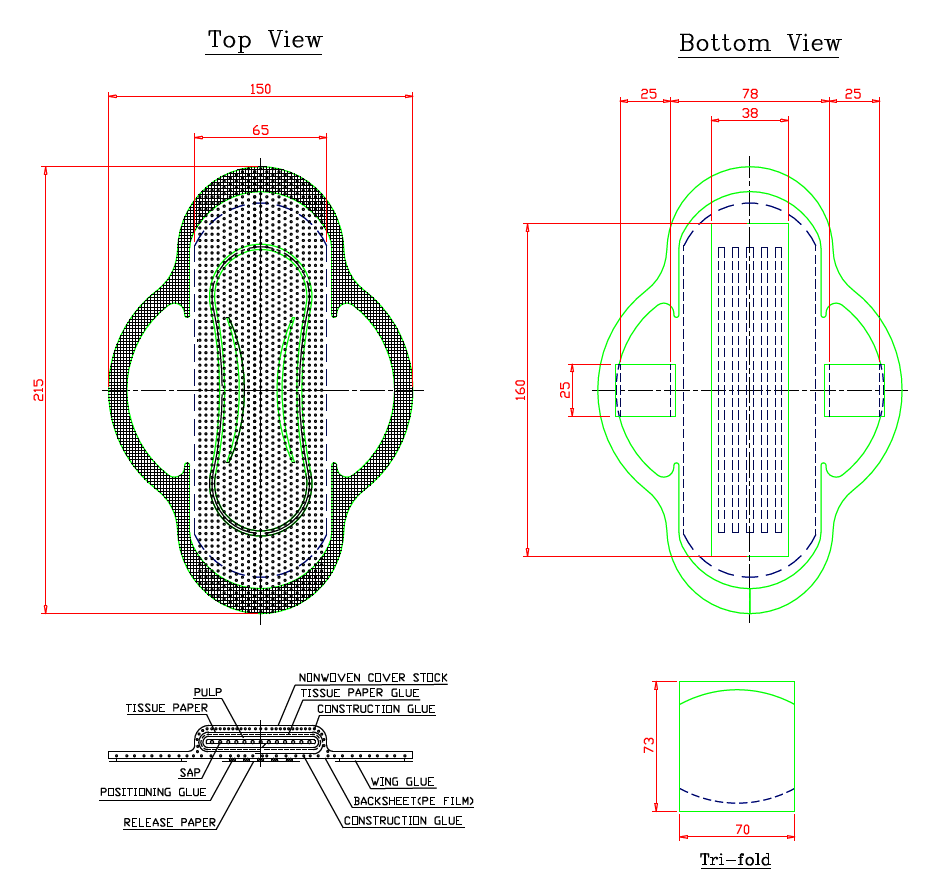 Main Technical Specification
| Parameter | Value |
| --- | --- |
| Produce specification | 205 mm & 205 mm |
| Design line speed | 550 pcs/min |
| Produce line speed | 450 pcs/min |
| Uses electric power | 190 kW |
| Voltage | 3 Phases 3 Line 220V, 50/60Hz |
| Air pressure source | 0.5 MPa (Max 0.7 MPa) |
| Machinery size | L(29M) × W(8M) × H(4M) |
| Machine control system | Servo motor & PLC system |
To be affected by Buyer
Resources of electric power, water and compressed air etc.
Primary and secondary side electrical power, cable and ducts.
All pipe for water and air.
Hoist, cranes, forklifts and related equipment used to install and maintain the equipment.
Various lubricants, greases and heat transfer oils needed for the first time operation of the equipment.
Technical service: The installation is included start-up and will be carried out under the supervision and with the co-operation of our experienced technicians. The customer must provide the necessary number of skilled helpers and tools. Round trip airfare, local transportation, meal, and accommodation will be borne by customer.
Test materials: Buyer will supply all the raw materials for run test at buyer's plant.