High Speed Nonwoven Fabric Full Automatic Folding Machine
Overview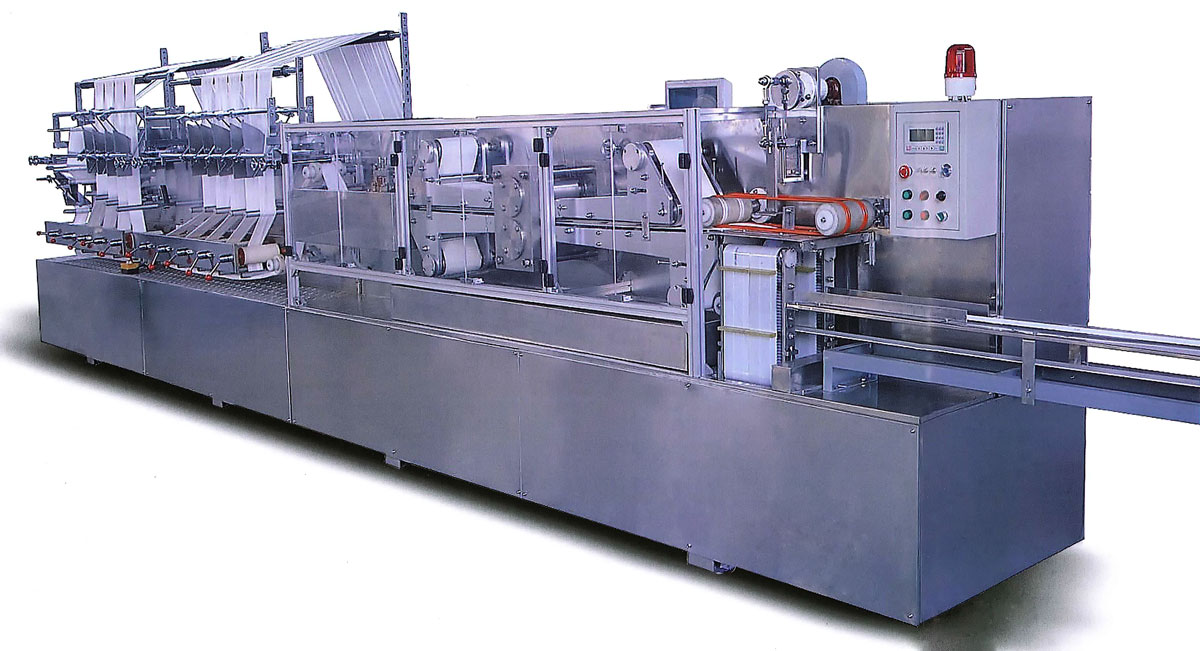 Main Technical Parameter
| TYPE | VALUE |
| --- | --- |
| Producing speed | about 1800-2800 pcs/ minute |
| Voltage | 380V |
| Electricity Frequency | 50Hz |
| Total Power | 11kw |
| Device dimension | 10500 mm x 3000 mm x 1800 mm |
| Device Weight | 5000 kg |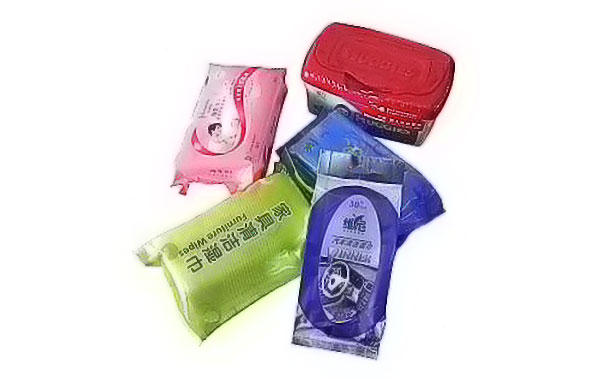 Performance and Characteristics
It can automatic finish the whole processes of producing wet tissue from big Non-Woven Fabric rolls, including cutting, automatic folding, automatic wetting, automatic counting slices, automatic packaging, automatic output product etc.
It is suitable for the materials including Spunlaced Nonwoven fabric, Hot-dissolved-type nonwoven cloth, Hot Air-through bonded Nonwoven fabric and Calendar bonded Nonwoven fabric.
It is equipped with two fitting for online cutting (1.2m), gas processing feeding equipment and broad strap transferring.
One set of folding equipment, which can finish "N" folding, haIf-folding style etc. and equipped tension adjust fittings.
The whole transport system adopts import conveyer belt, which is fastness, durable and non- infectant.
This machine adopts PLC computer program control technology, touch screen, transducer, etc.
Distribution of electric appliances is canonical and beautiful, and the operation is easy.
The structure is compact, it runs stably and smoothly in high speed and easy operation. The machine is made of stainless steel according to the sanitary standards and designed according to advanced theory and it is popular in domestic and abroad.