High Speed Non-woven Cubic Bag making Machine
Overview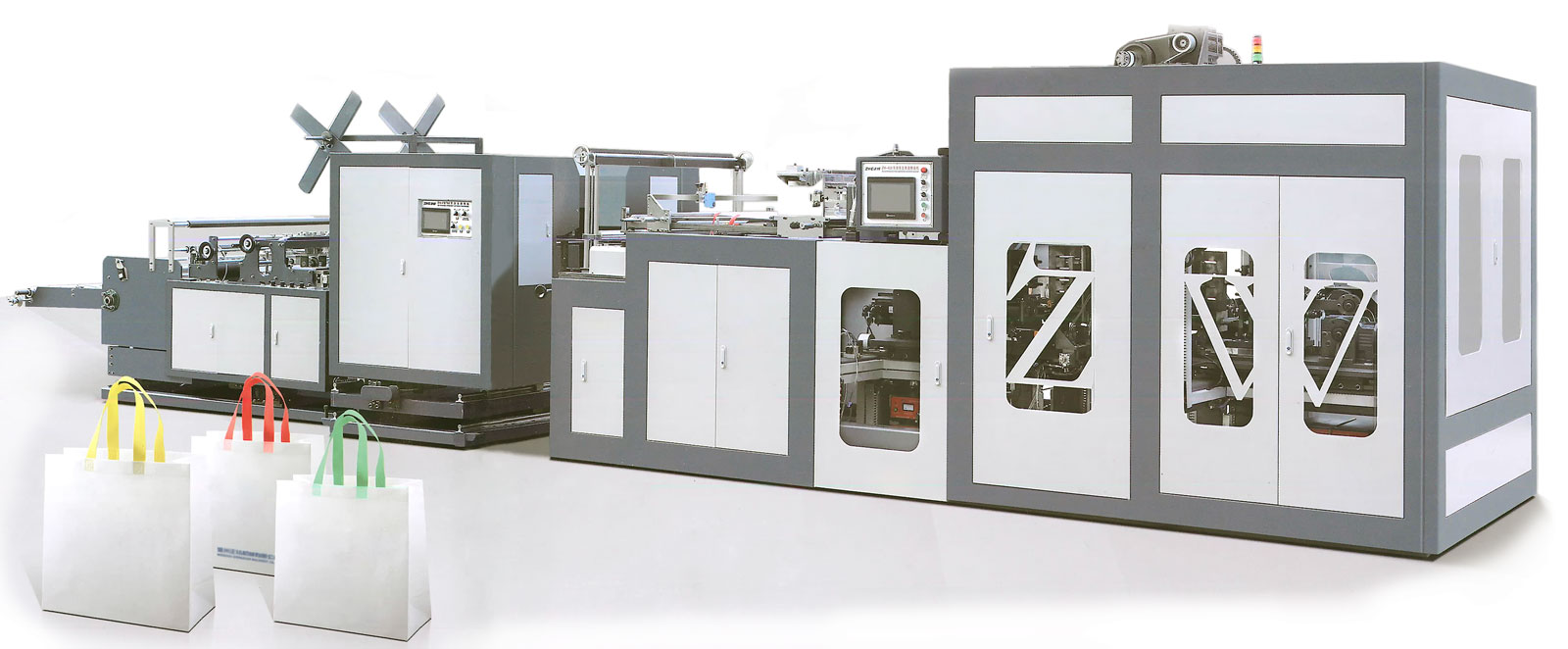 Technical Advantage
Advantage of fully automatic machine


The machine adapts PLC program system, servor system and air-operated system to control the feeding correction device, hot device, bag-making device and folding device.Automatically complete the workflow of assembly line from tubular material to the final goods.

High Speed, High Accuracy


As it has high accuracy holding material correct device inside the bag-making setting, which greatly improves the pocket uniformity and the speed.

Advanced welding technology


Whole machine adapts ultrasonic welding technology in high performance, with less noise in the welding part and does no harm to the operator.

Operation is simple


It is easy to operate and in direct viewing, which can manufacture different types of bags needed in the market with conveniently switch of molds.

Binder spray device


Auxiliary binder spray device, which is able to spray binder at welding part of the pocket to inhance the firmness of the bag.
Technical Parameter
| ITEM | VALUE |
| --- | --- |
| Power Supply | 380V |
| Total Power | 26 - 28kW |
| Applicable Material | Non-woven (tubular; laminate) |
| The instant highest power | 60kW |
| Material thickness | 55 - 120g |
| Production Speed | 40 -50 pcs/m |
| Bag-making height | 200 - 430mm |
| Bag-making front length | 240 - 500mm |
| Bag-making side width | 70 - 170mm |
| Feeding width | 5510 - 1120mm |
| Feeding material length | 390 (350) - 680mm |
| Installation size | 10000 x 2600 x 2500mm |
Product Sample