Disposable Surgical Mask Automatic Production Line
Face Mask Production Line Application
The production line is designed to produce 3 layers Surgical Mask. The surgical mask is the most commonly worn cheap and disposable masks, will limit the chance of inhaling large, infectious particals circulating near the face.
Overview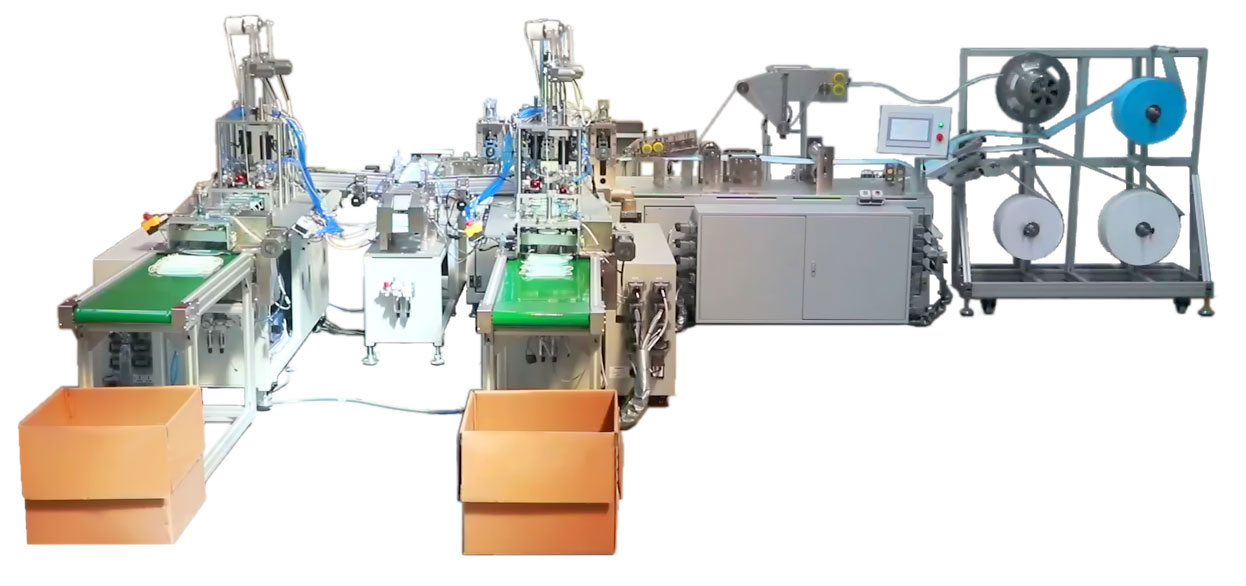 surgical mask production line overview
Features & Advantages
Automatic Production Line for Disposable Surgical Mask has a number of features and advantages:
Production adopted the 1-to-2 design, one set of mask making station connects two sets of earloop welding station.
Auto-align 3 material rolls to be feed in machine, the Outer, Filter and Middle layers.
Automatically fold and make mask pleats, which offer more room when wearing.
Continuously welding the both side of three layers of material together by ultrasonic welding rollers, then cut into mask pieces.
Nose-bridge can be integrated into mask with auto feeding, cutting and ultrasonic welding.
Distribute the mask panels to welding stations separately, with two earloop welding stations working at full speed to reach the higher productivity.
Cut Earloop strip and fix to mask by ultrasonic welding automatically.
Collect finished masks from the conveyors
Stack up finished mask on conveyor as per the designed number then send into Packing machine to pack masks automatically [Optional].
Additional device for one more layer fabric (total 4 layers) [Optional device]
Product Sample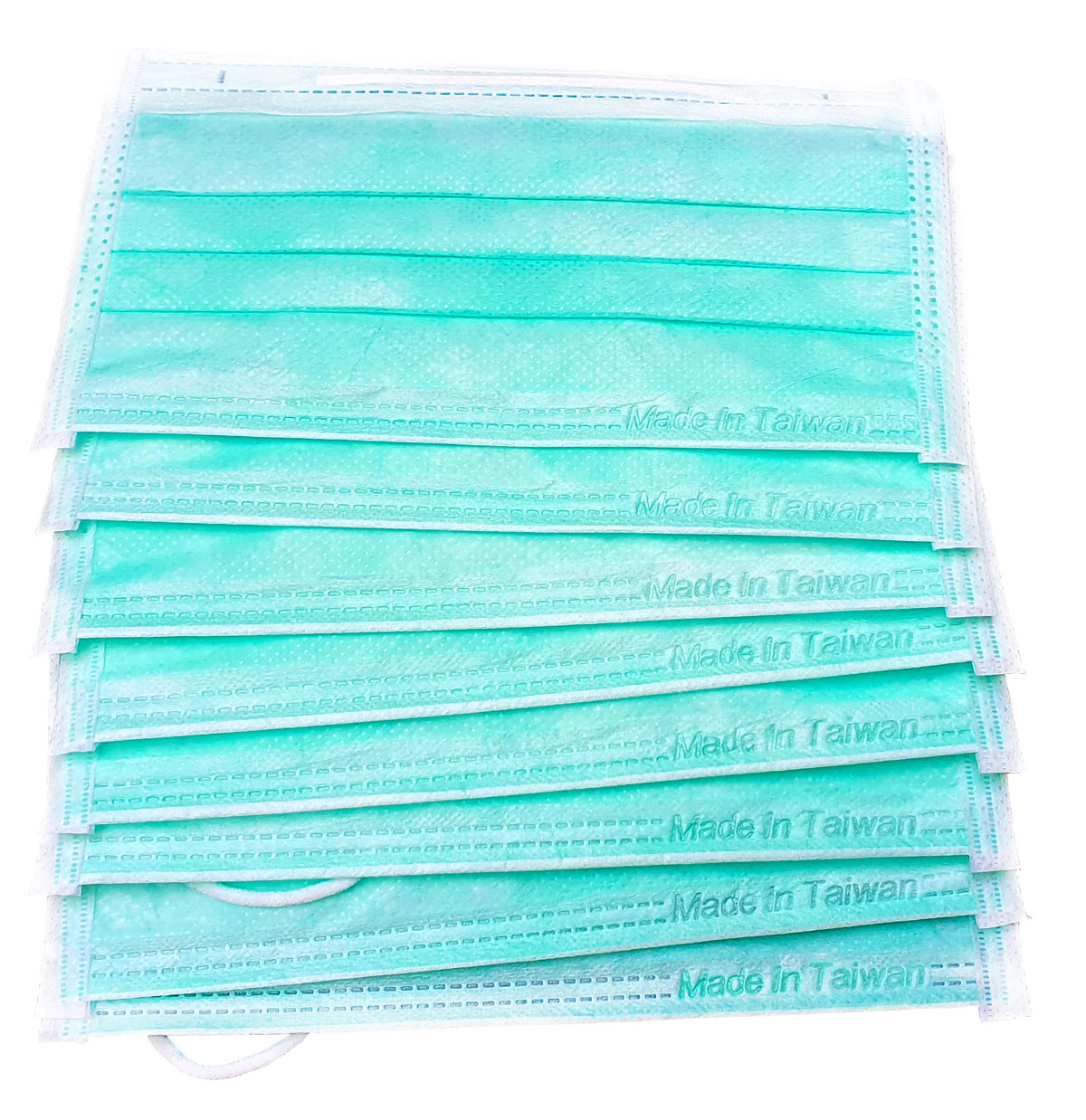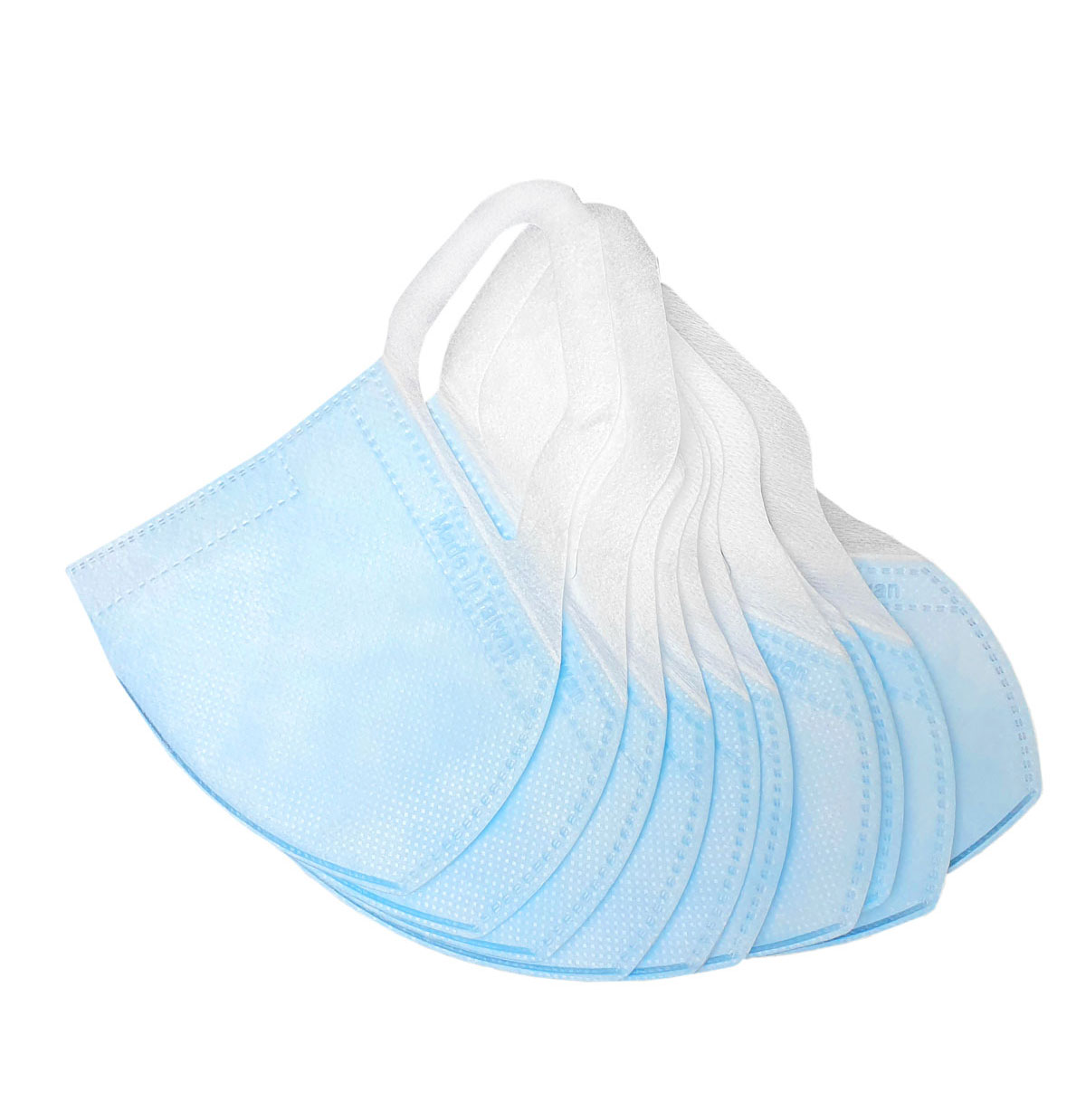 Disposable Face Mask Production Line Technical Specification
Parameter
Value
Mask Type
Disposable Medical Mask, General Surgical Mask
Mask Size
Standard Adult Size: 175 mm × 95mm / Children Size Optional: 165mm × 95mm, 145mm × 95 mm
Line Speed
100 pcs/min
Mask Material
Spunbond nonwoven, Melt-blown fabric
Layer Quantity
3 Layers
Processing Mode
Ultrasonic Welding
Operation Screen
10 inches touch screen
Air Source
0.4≤ P ≤0.7 MPa, flow rate 300 L/min
Ultrasonic Generator
220V, 20kHz, 1.5 kW
Power consumption
20 kW
Voltage
single-phase 220V/50/60Hz or three-phase 380V/50/60Hz
Required Space
5000 mm × 7000 mm × 1800 mm
Weight
≤2000kg
Installation Area
6400 × 5480 mm
Component
Inner package size
Quantity
Mask blank machine:
2900 mm × 1170 mm × 1600 mm
1 set
Automatic conveyor system
2000 mm × 640 mm × 1200 mm
1 set
Ear loop welding station
2000 mm × 1000 mm × 1750 mm (single set)
2 set
Material loading stand
1600 mm × 700 mm × 1660 mm
1 set
Stack transfer device
160 0mm × 500 mm × 850 mm
1 set / 2 set
Layout of Automatic Face Mask Production Line (no packaging function)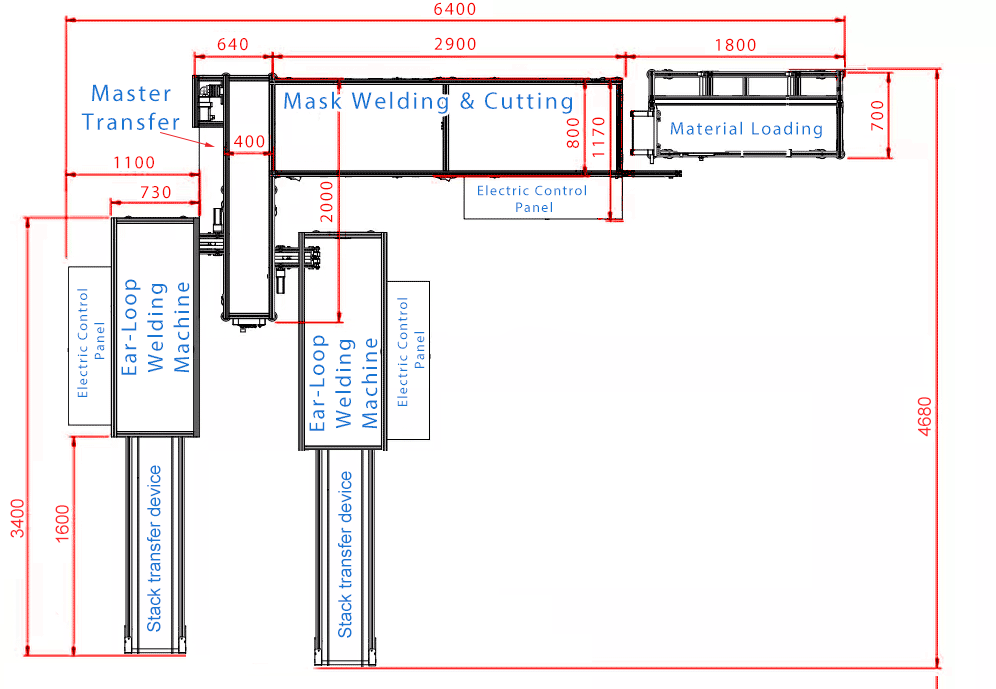 Layout of Automatic Face Mask Production Line with packaging function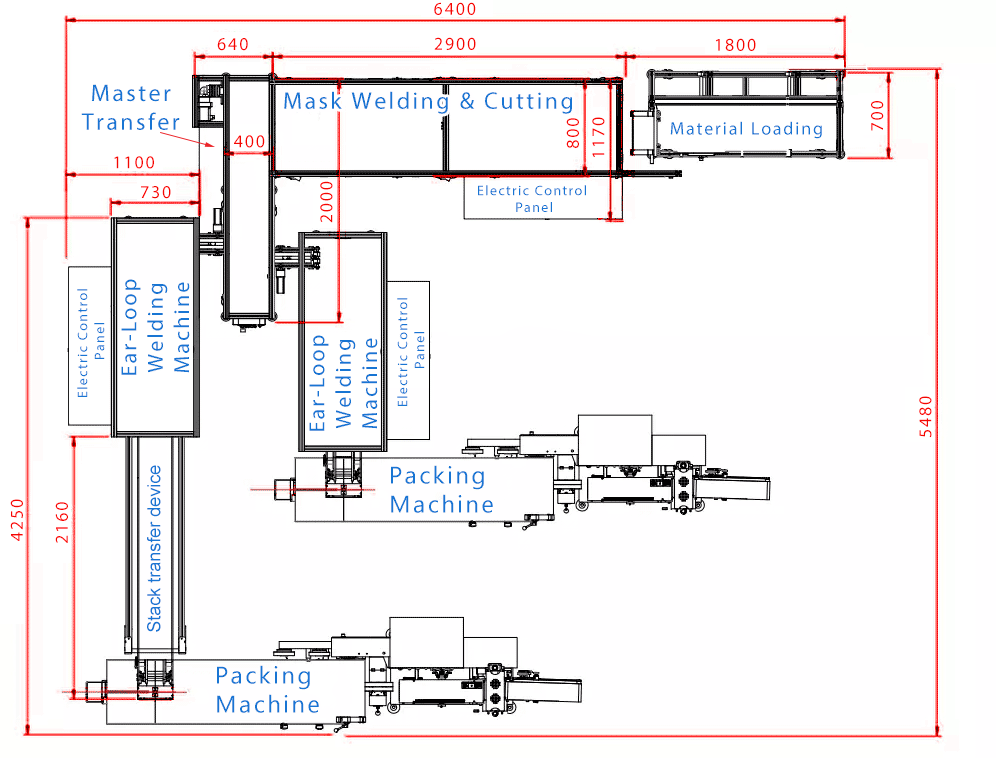 3 layers disposable surgical mask structure
The disposable surgical mask automatic production line is for produce 3 layers surgical mask, here is the mask structure.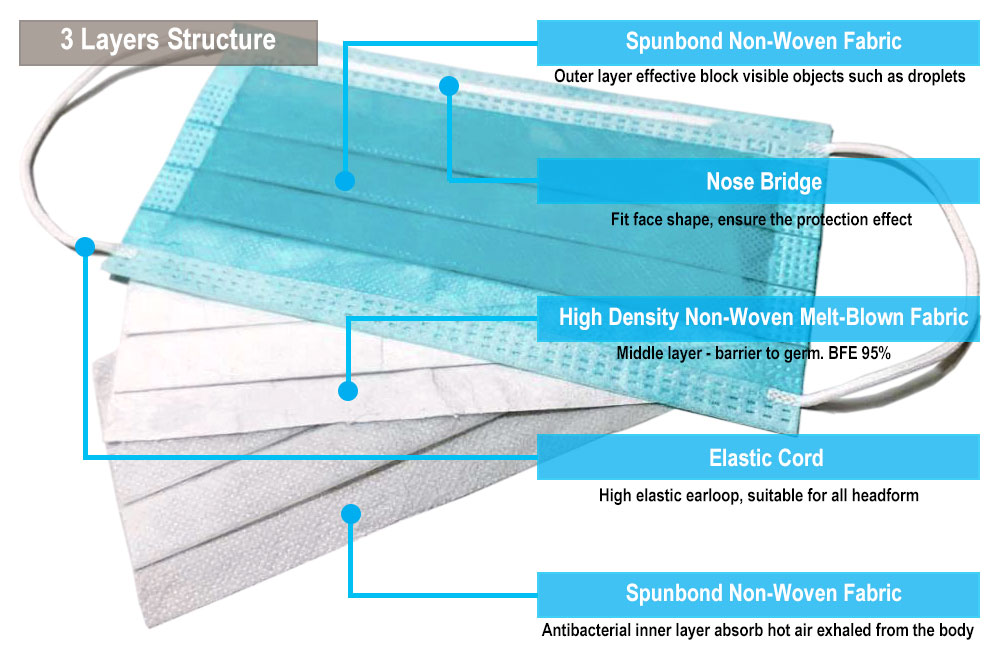 Disposable Surgical Mask Production Line Working Process
Disposable Surgical Mask production video