Single-, Double-, Three-Beam Spunbond Lines
Single Beam Spunbond Line
Overview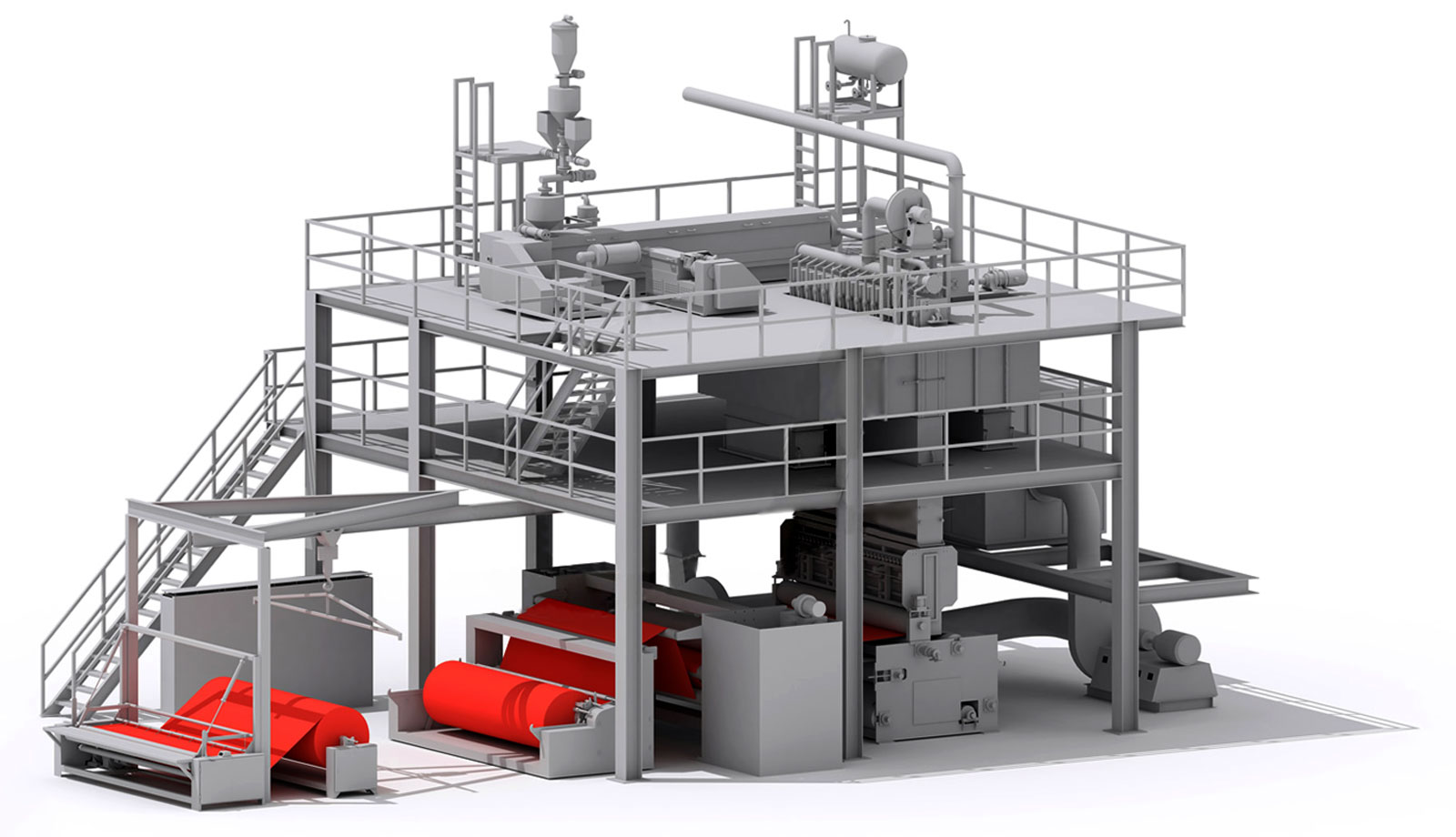 Process Flow Diagram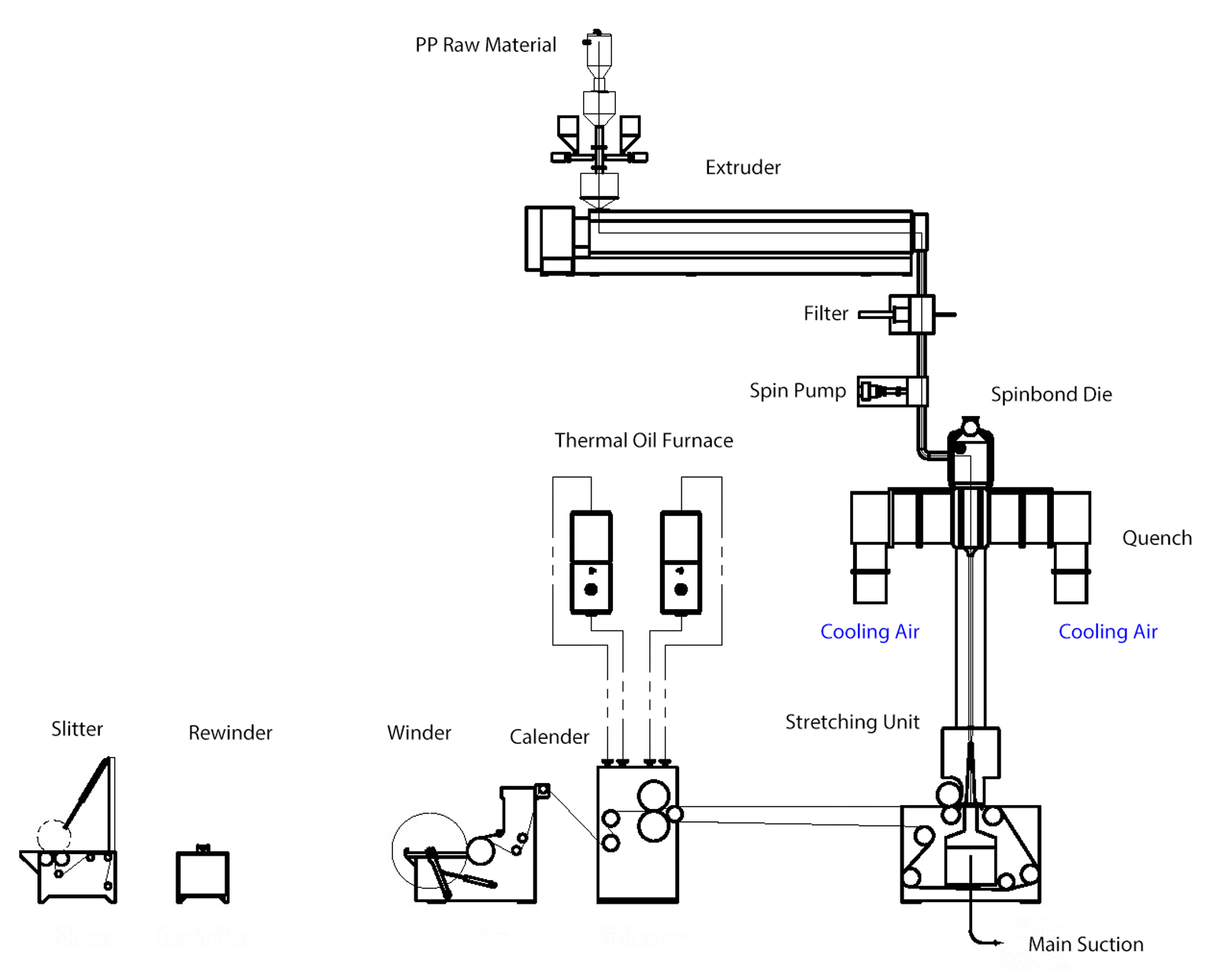 Main Specifications of Single Beam Spunbond Line
Effective Width (mm)
3200MM LINE
2400MM LINE
1600MM LINE
S
Output (tons/year)
3000
2300
1500
GMS range (g/m2)
10-180
10-180
10-180
Max. speed m/min
200
200
200
Installed Spunbond Line (S)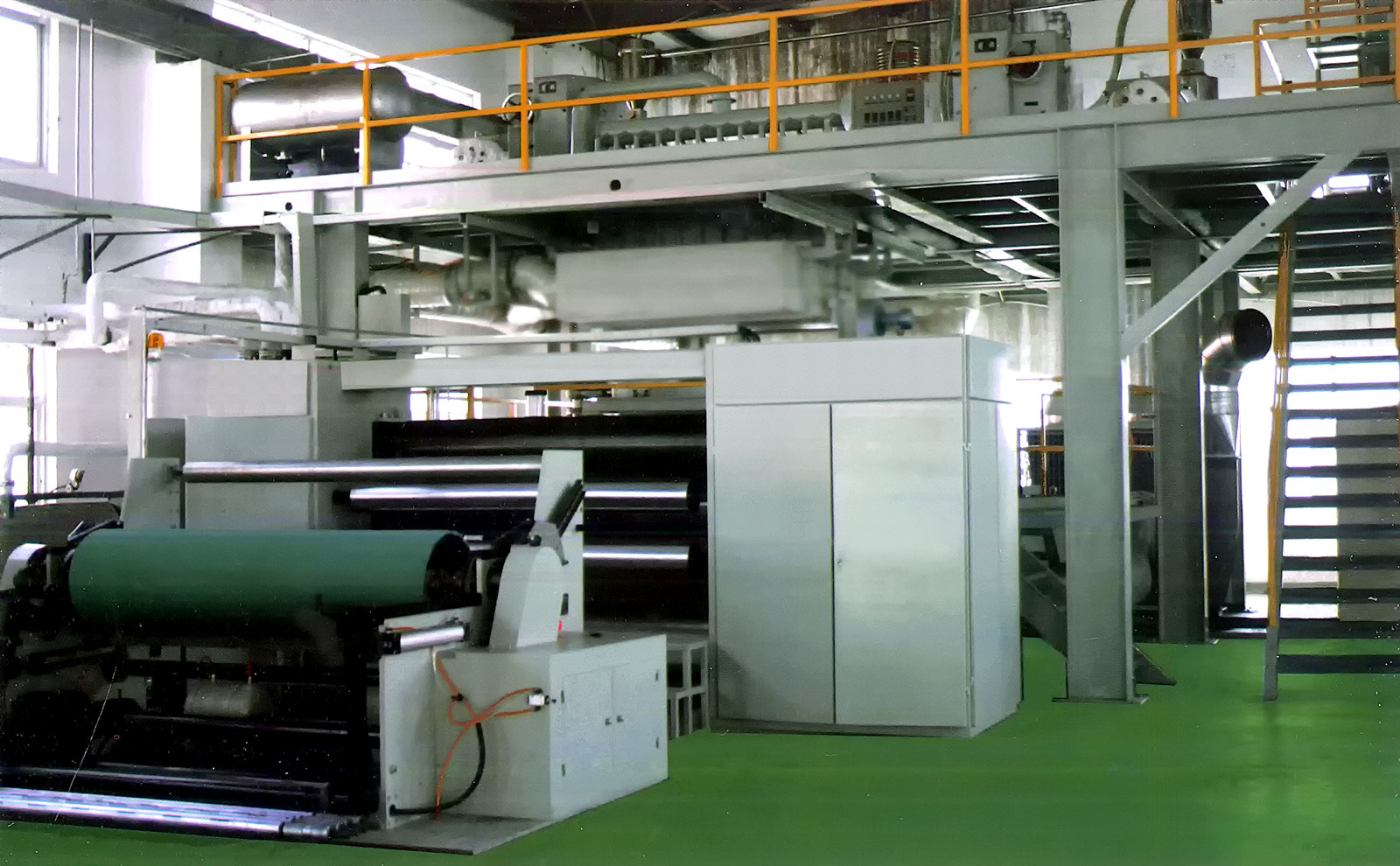 Double Beam Spunbond Line
Overview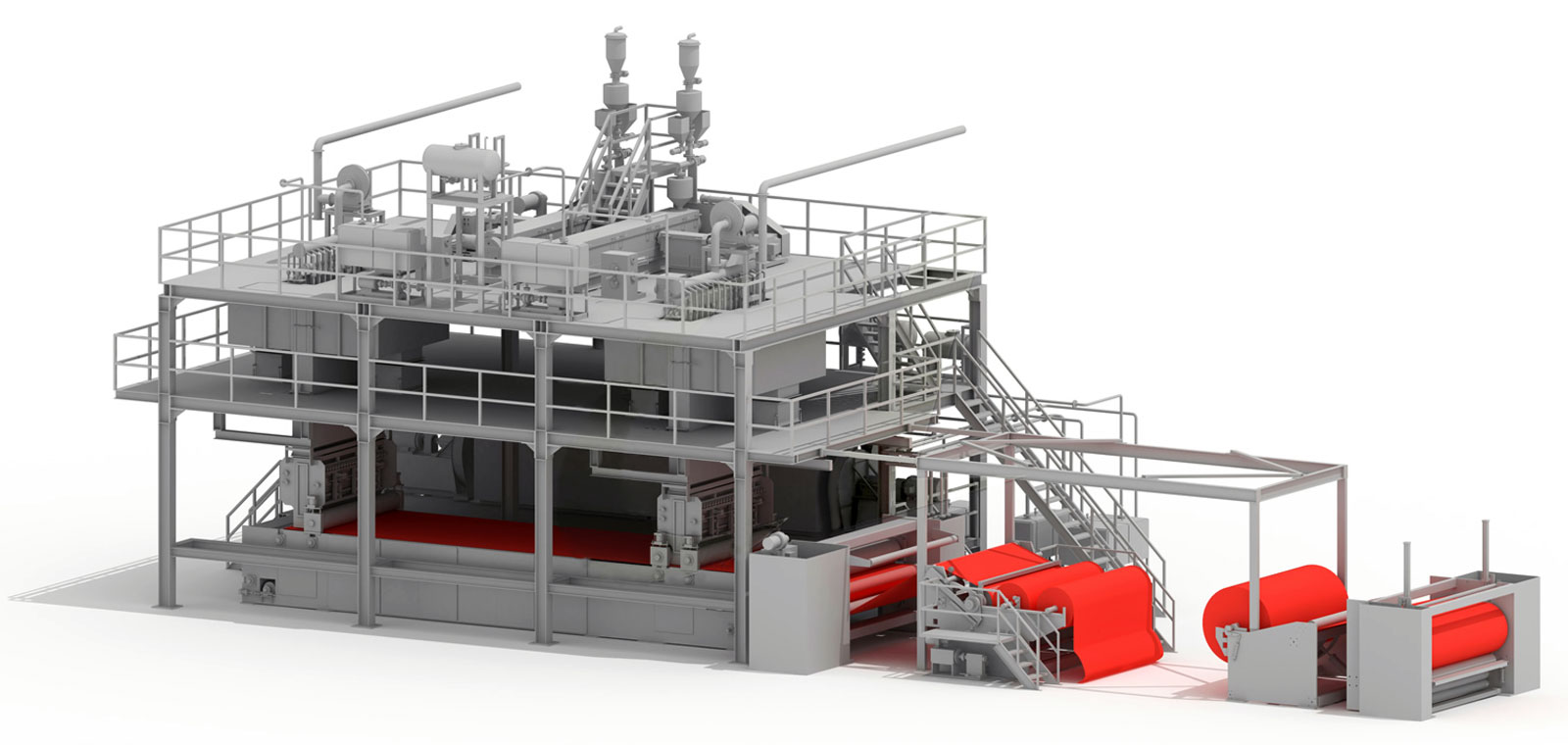 Process Flow Diagram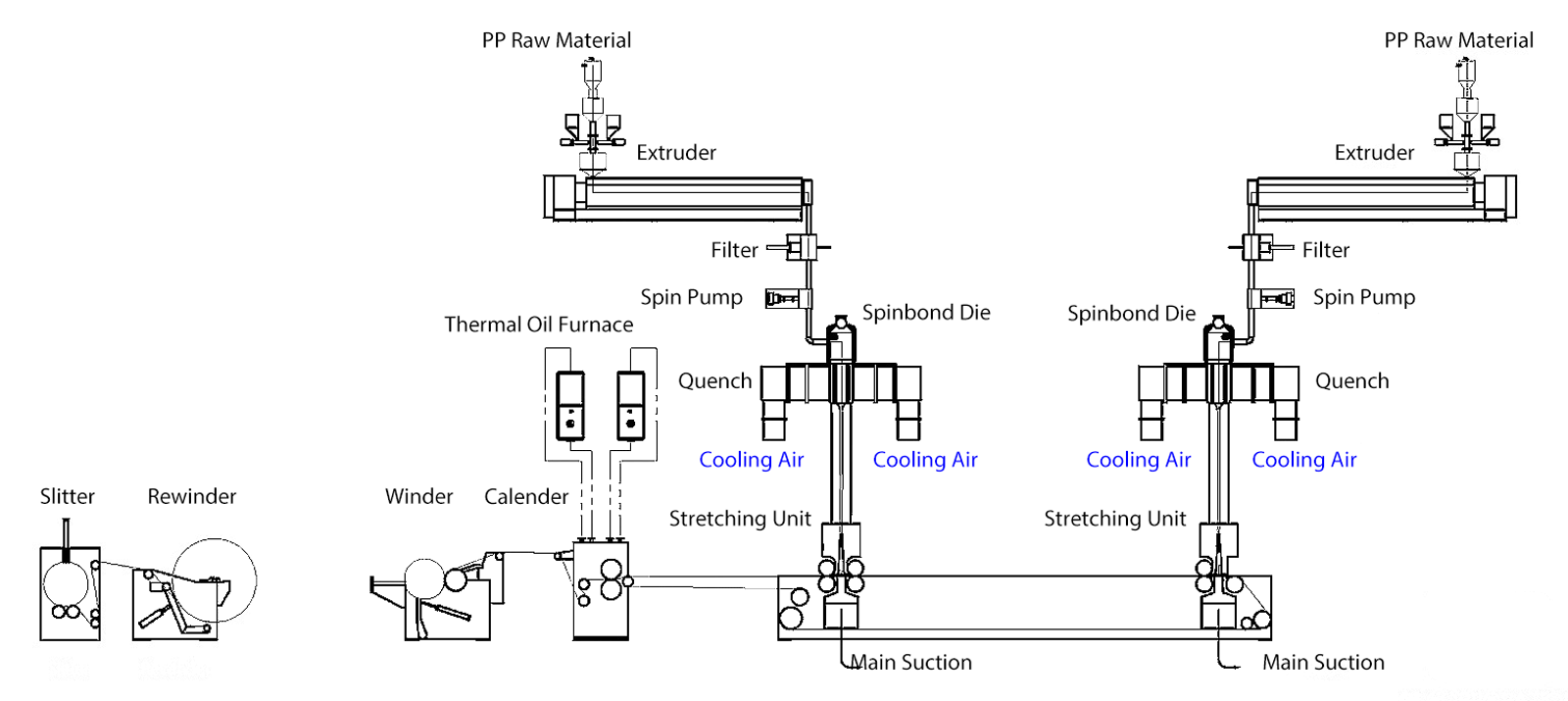 Main Specifications of Double Beam Spunbond Line
Effective Width (mm)
3200MM LINE
2400MM LINE
1600MM LINE
SS
Output (tons/year)
6000
4500
3000
GMS range (g/m2)
10-150
10-150
10-150
Max. speed m/min
400
400
400
Installed Spunbond Line (SS)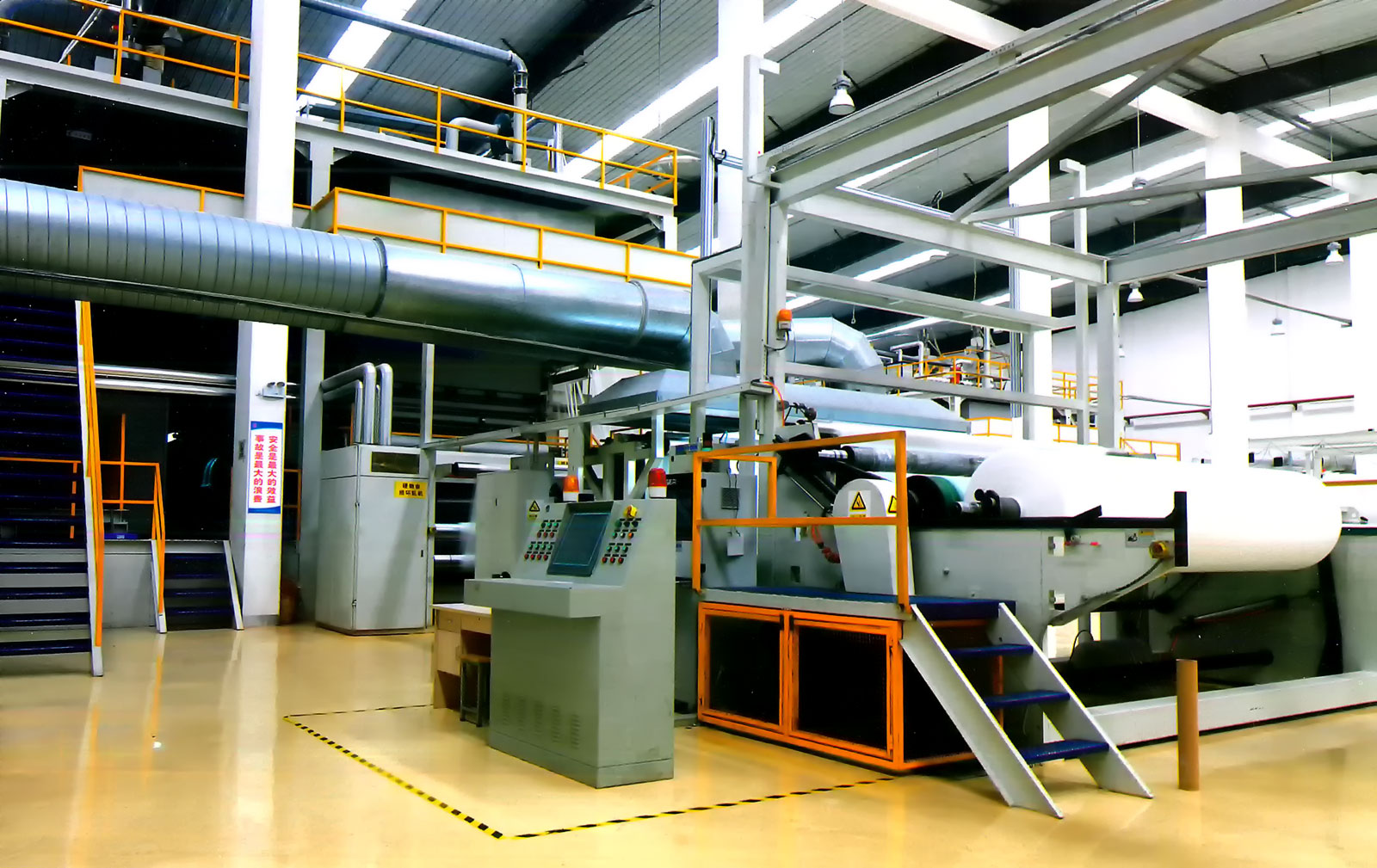 Three Beam Spunbond Line
Overview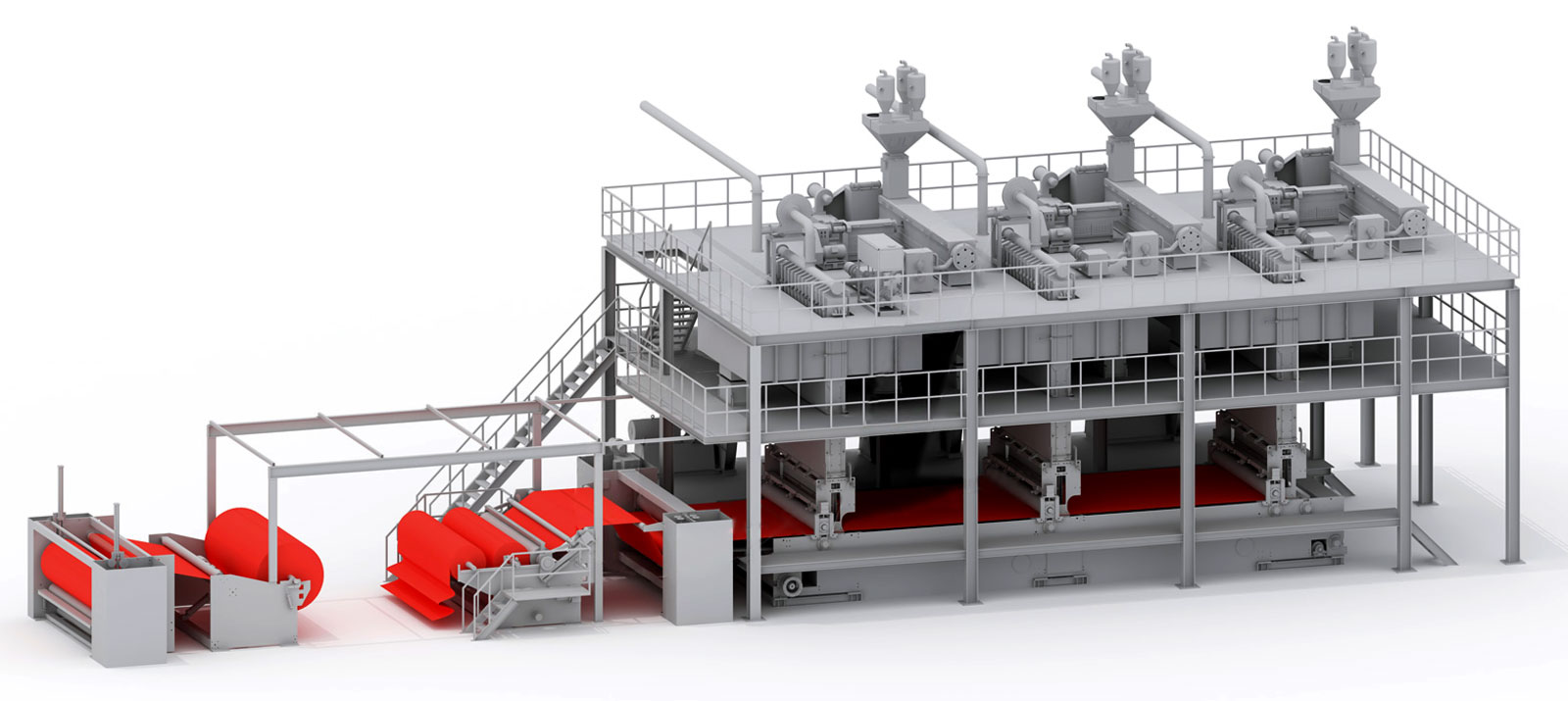 Process Flow Diagram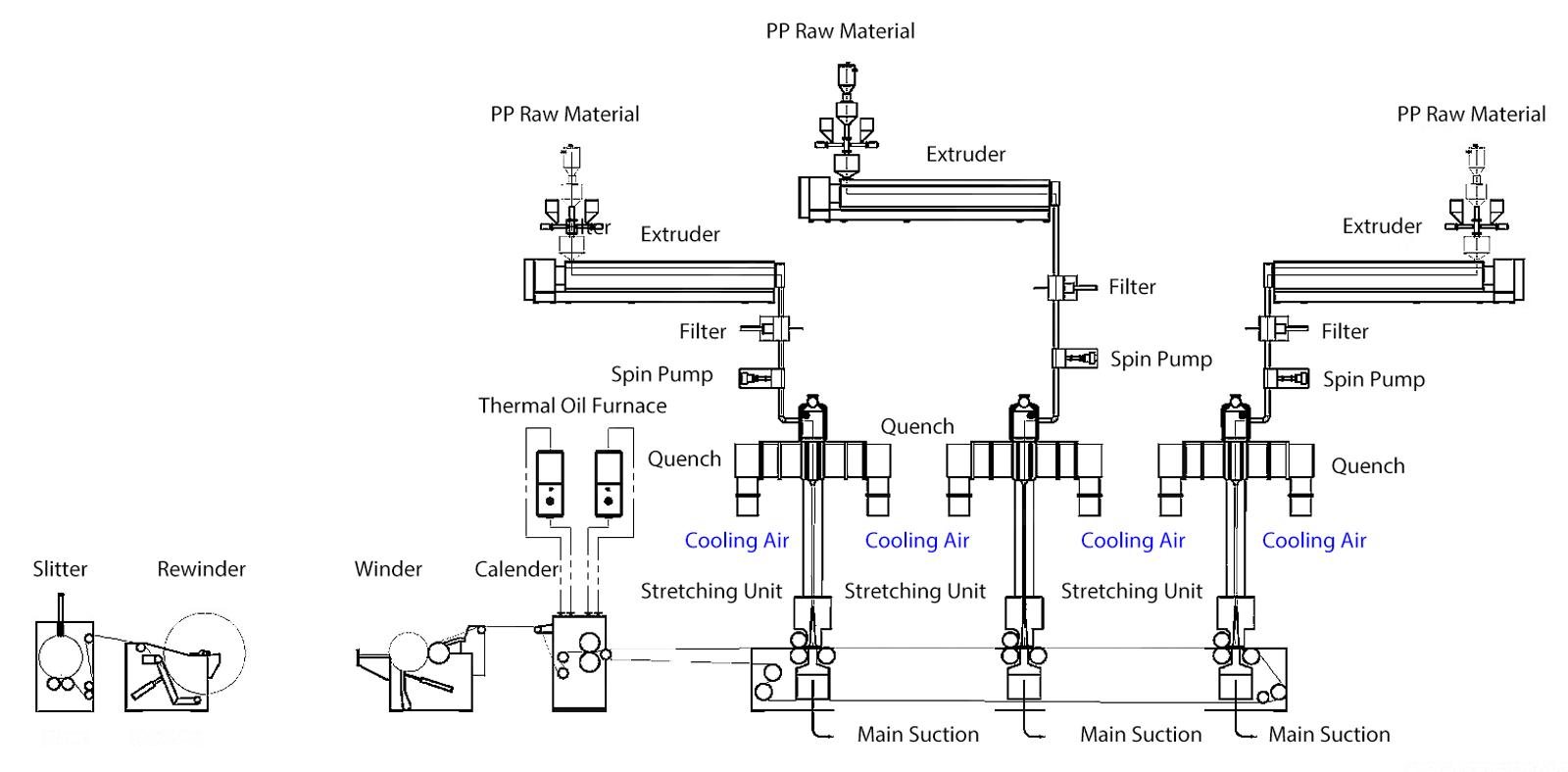 Main Specifications of Three Beam Spunbond Line
Effective Width (mm)
3200MM LINE
2400MM LINE
SSS
Output (tons/year)
10000
8000
GMS range (g/m2)
10-110
10-110
Max. speed m/min
550
550
Installed Spunbond Line (SSS)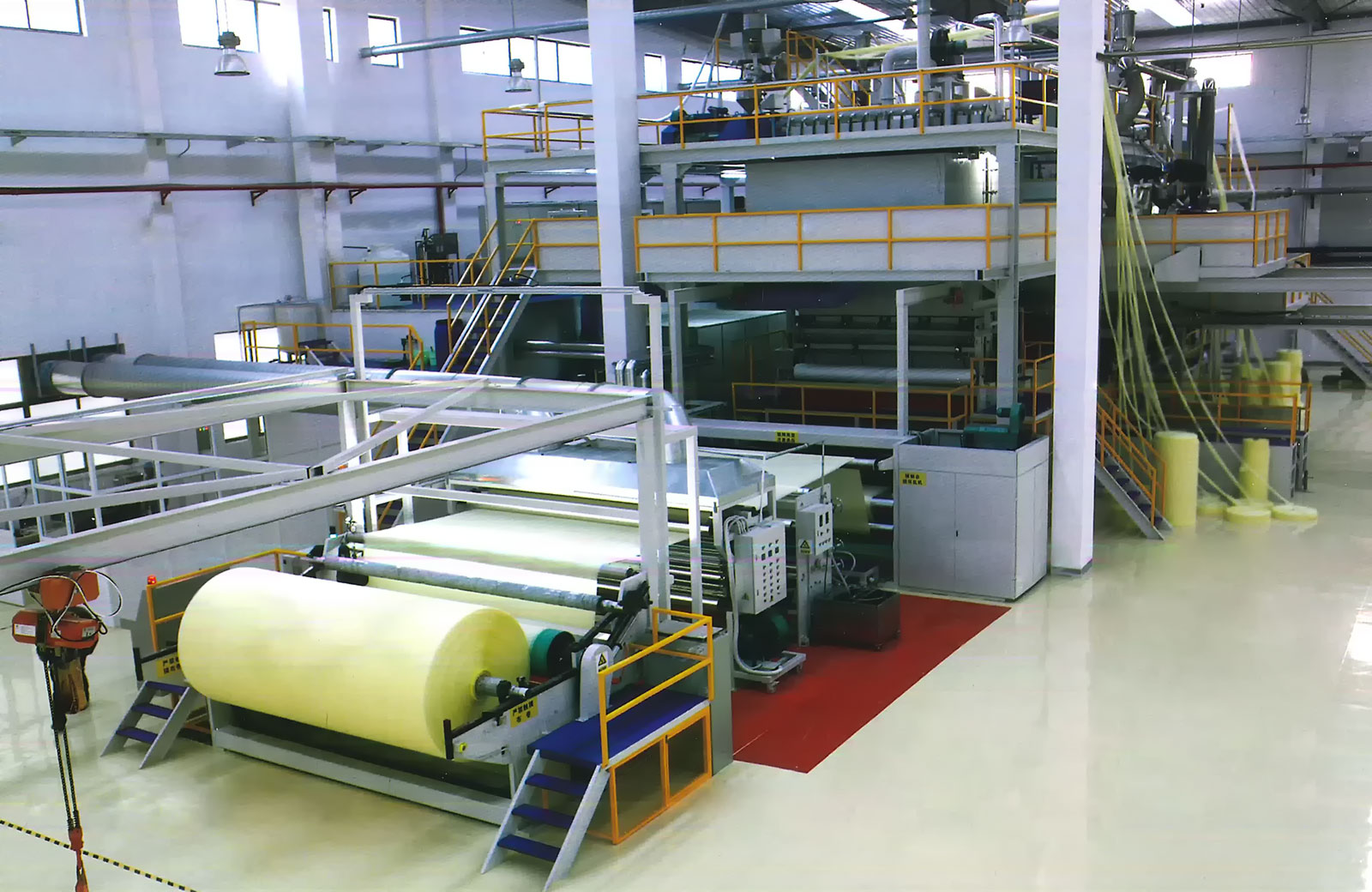 Applications of Spunbonded Fabric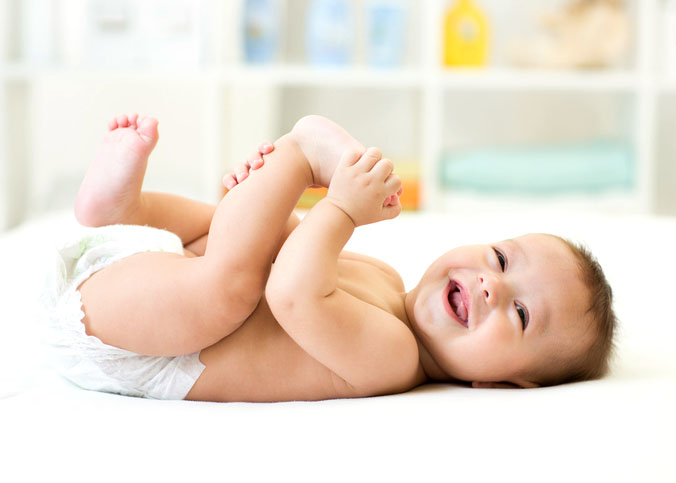 Nonwoven hygiene products
Baby and adult diapers: Top sheets, back sheets, ears, tapes, landing zone
Female hygiene: Top sheets, wings
Cleaning wipes: Baby care, cosmetics, etc.
Nonwoven medical products
Surgeon's mask
Disposable garments
Surgical drapes
Shoe covers
Nonwoven furniture products
Beds: Mattresses, cushions, bed covers, disposal bedding
Seating: Upholstered backs, sub-paneling, intermediate layers, etc.
Nonwoven technical products
Geotextiles: Erosion protection, filtration, reinforcement, drainage, separation layers, embankment fortification etc. for streets, dikes, and farms
Structural engineering: Bitumen supports, roof insulation sheeting, diaphragms
Agriculture: Crop forcing nonwovens, insect protection, etc.
Automotive: Inner paneling, sound insulation, insulation, etc.
Nonwoven packaging products
Envelopes
Tea bags
Clothes packaging