Cast / Embossed Film Line
Introduction
The cast film line produces flat or embossed films for hygiene, medical and packaging applications. The most optimized design of extruder and T die guarantees high-performance extrusion and various levels of features and automation are available to best meet your needs.
The line uses extruder to convert polymers into continuous melt resin which are formed by T die into film structure. Through such a cast film extrusion system, an engraved steel roll and silicon rubber roll are installed at the casting unit of the line. When the melt resin comes out of the T die, it is pressed onto the embossing roll by silicon roll to produce embossed film.
Application
The cast embossed process has a wide range of applications, such as PE film for baby diaper, sanitary napkin, inconvenience products, pet pad, disposable bedsheet, medical dressings, grown, gloves, shoes cover, rubber release film, table cloth, shower curtain, and so forth.
Features & Advantages
Any film width (up to 4000mm) at customer's disposable.
Easy to change embossing roll for various emboss patterns.
Very low variation of film thickness
In-line film edge trim and recycling
In-line extrusion coating is optional
Auto film winder with different size of air shaft
Overview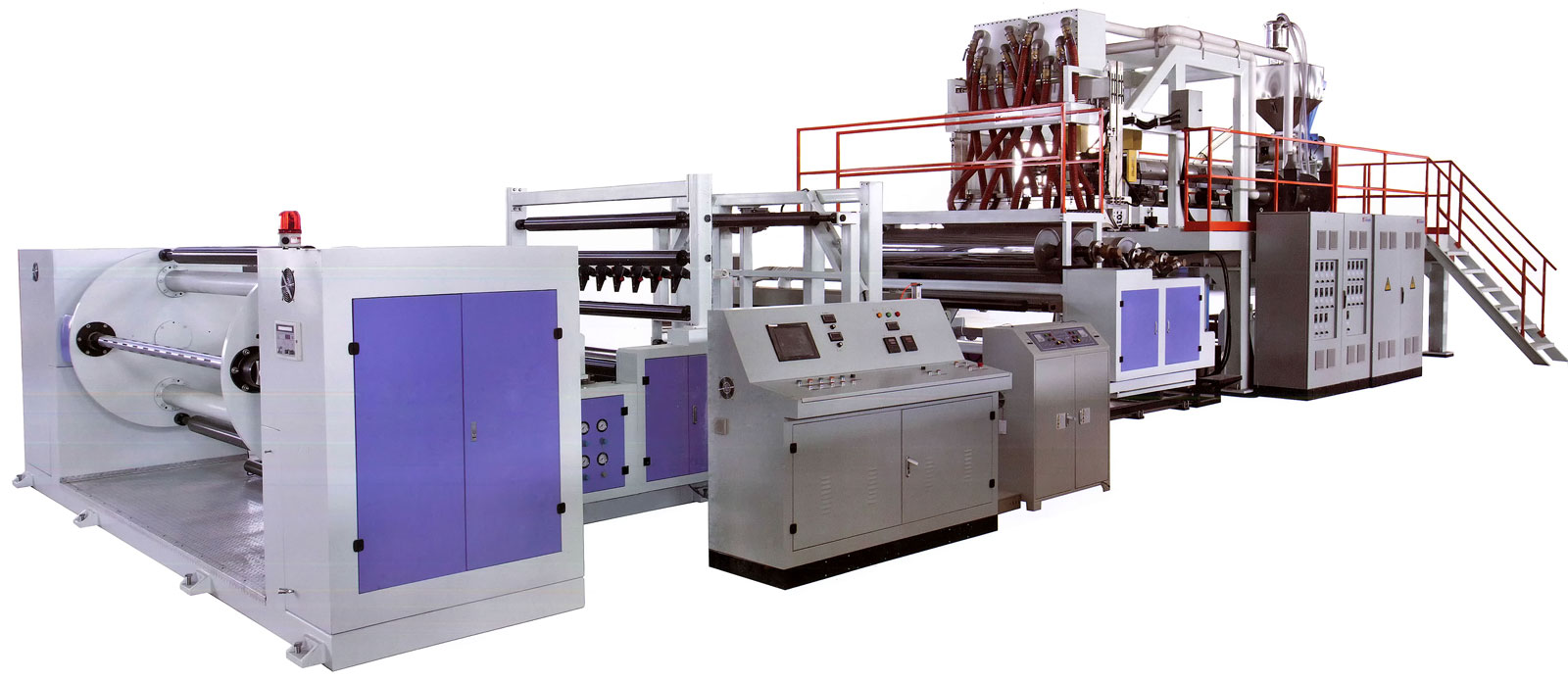 Sample Products

Technical Data
Model No.
Screw Diameter
Die Width
Film Width
Film Thickness
Line Speed
F120-1600
ø120mm
1900mm
1600mm
0.02-0.15mm
180m/min
F125-2000
ø125mm
2300mm
2000mm
F135-2500
ø135mm
2800mm
2500mm