Automatic Folding N95 Respirator Mask Production Line
Folding masks production line application
The production line is designed to produce filtering facepiece respirators, also known as disposable respirators, flat folded face mask, meet the standard of N95, KN95, FFP2, etc. Suitable working with all kinds of non-woven fabric, spunbond, meltblown, hot air fabric, etc.
Samples of products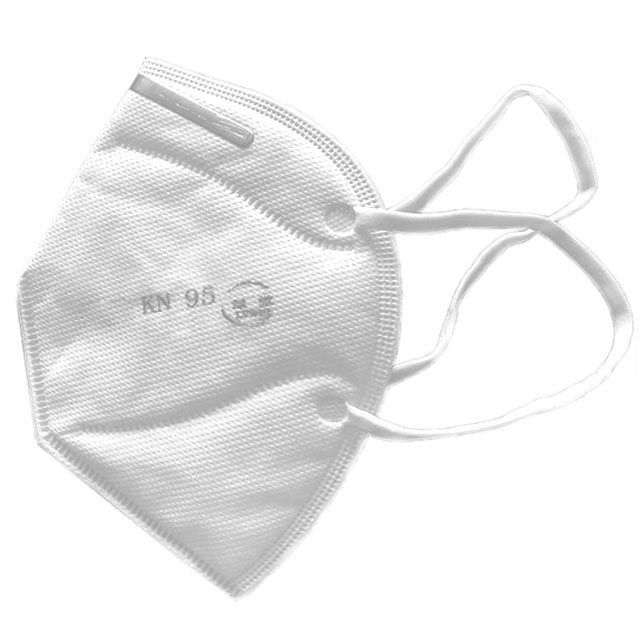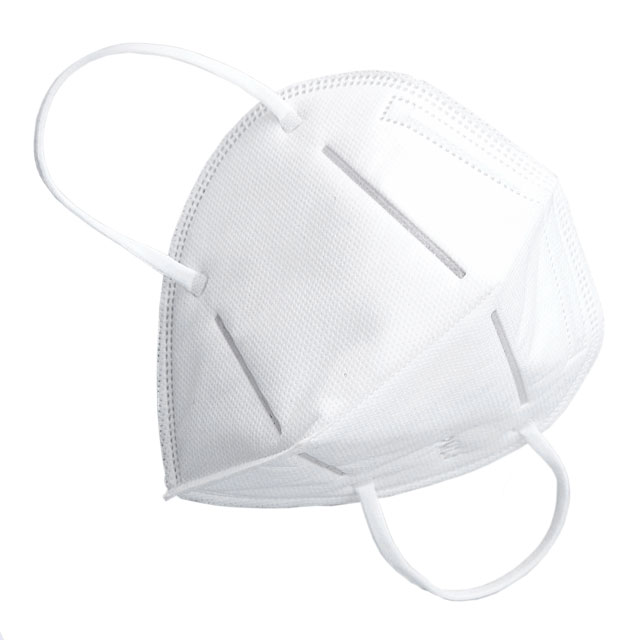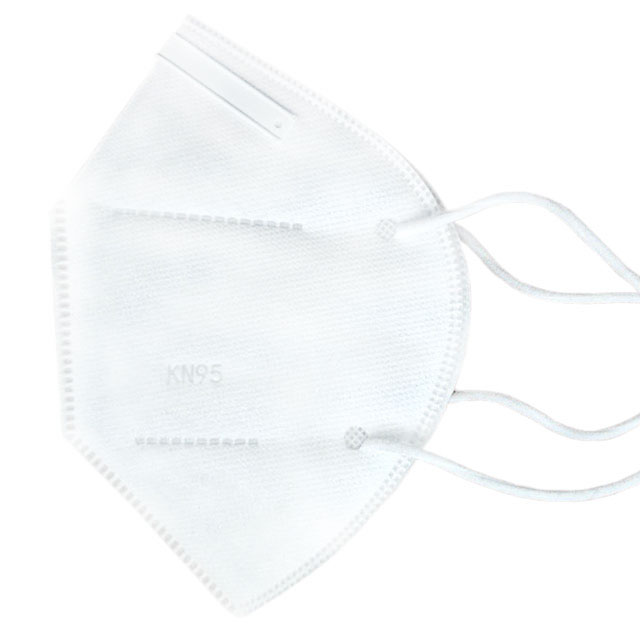 N95 Folding Masks Production Line Overview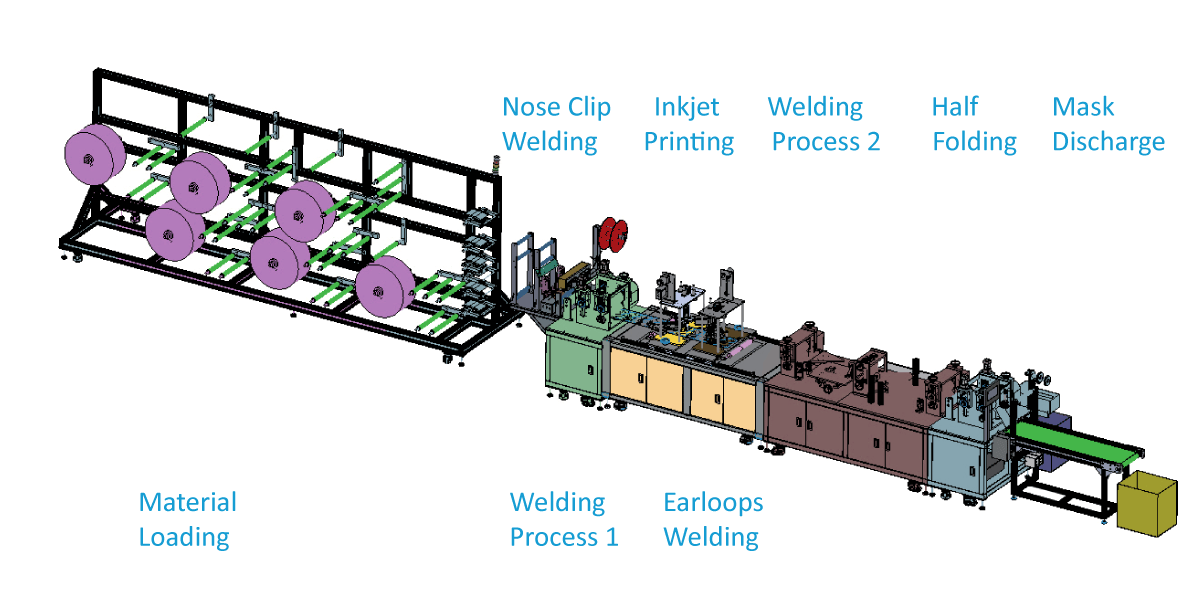 Picture shown are for illustration purpose only. Actual product may vary due to product enhancement
Features & Advantages
Automatic Folded Respirator N95 FFP2 Mask Production Line has a number of features and advantages:
Full automatic production line from raw material feeding, nose bridge attaching, pattern embossing, earloop fixing, mask shape sealing and cutting, mask folding, waste removing and discharge masks from the lines.
Outer - filter - inner, up to 6 layers can be automated feed in alignment.
Outline symmetrically weld and fold to make.
Ultrasonic welding devices to form the pattern and cut edges continuously.
Automatic sending elastic strips to earloop welding station.
Automatic earloop ultrasonic welding and cutting.
PLC control system, stable working system.
Machine Design with easy and quick change of the pattern / shape mould, able to produce different type of mask design/shape/size.
Automatically alarm and stop machine running when material run out.
Optional Inner Nose bridge or Outer nose bridge devices.
Optional Inkjet Printing and dring devices, flexible programmable for printing info & patterns.
Respirator folded N95 FFP2 Mask Production Line Technical Data
| Parameter | Value |
| --- | --- |
| Mask Type | Foldable respirator mask |
| Mask Size | Folded Size 160 mm × 105 mm (size can be changed by mould replacement) |
| Line Speed | 50 - 60 pcs/min |
| Mask Material | Hydrophilic non-woven fabric, melt-blown non-woven fabric, thermal bonding non-woven fabric |
| Layer Quantity | 3 - 6 Layers |
| Processing Mode | Ultrasonic welding + cutting |
| Welding Patterns | Customized by sample |
| Earloop Fix Type | Ultrasonic welding |
| Operation Screen | 10 inches touch screen |
| Air Source | 0.4≤ P ≤0.7 MPa, flow rate 300 L/min |
| Ultrasonic Generator | 220V, 20kHz, 1.5 kW |
| Power consumption | 10 kW |
| Voltage | three-phase 380V / 50 / 60Hz |
| Installation Area | 13000 mm × 2000 mm × 2100 mm |
Flat Folding N95 Mask Production Line Optional Devices
Automatic Build-in Line Options
Inner Nose clip device
Outer Nose clip machine
Inkjet Printing & drying device
Transfer printing device (70 × 70mm)
Transfer printing device(120 × 100mm)
Staple earloop machine
Exhalation valve device
Manually Operate Options
Manual Outer nose clip welding machine
Manual Outer nose clip welding with sponge strip fixing machine
Manual Staple earloop machine
Manual Exhalation valve fixing machine
Manual Inkjet printer
Manual transfer printing machine
Folding Mask Making Process Stages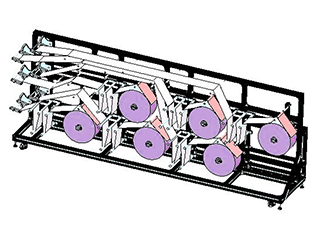 Material Loading up to 6 Layers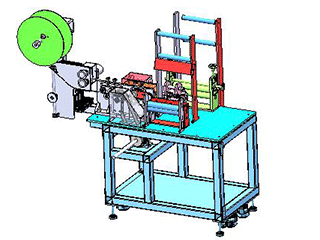 Nose Clip Cut & Feed [*Inner / Outer Optional]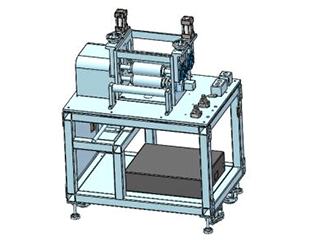 Welding Process 1: Mask Shape & Pattern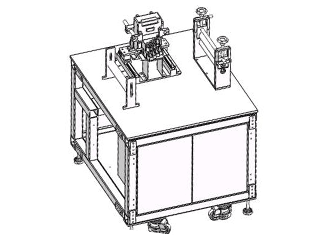 Inkjet Printing [Option]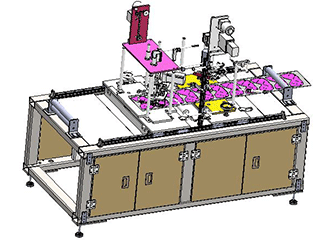 Earloops Welding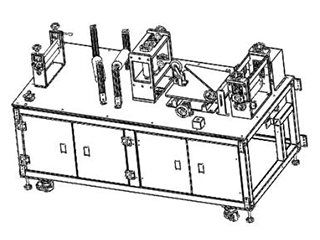 Material Half Folding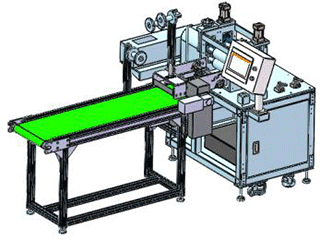 Welding Process 2: Mask Sealing, Remove Waste, and Collect Finished Masks
[Option] Clip Welding
Manually operate type machine, for outer nose clip and sponge strip welding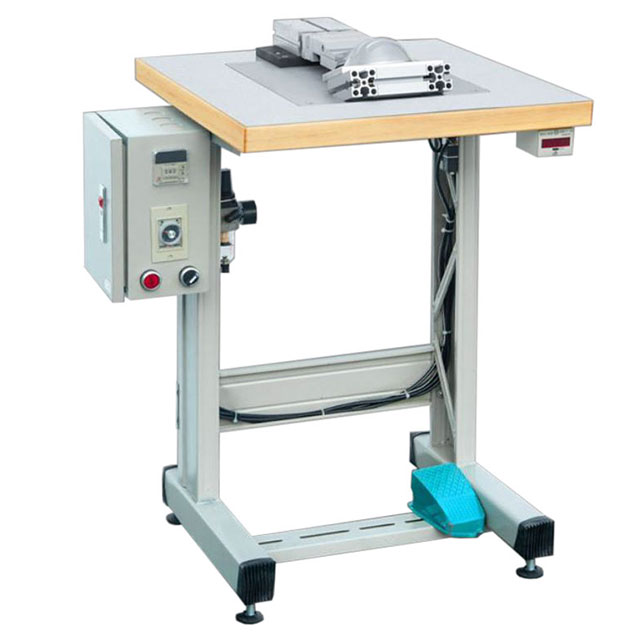 [Option] Inner Nose Clip
Available with full automatic build-in Nose Clip production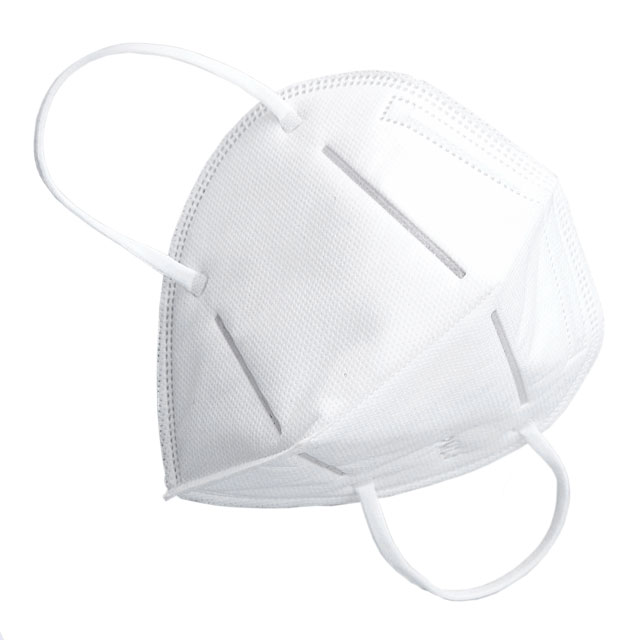 [Option] Outer Nose Clip
Optional outer nose clip style with Automatic devices, or Manually Nose Clip operation.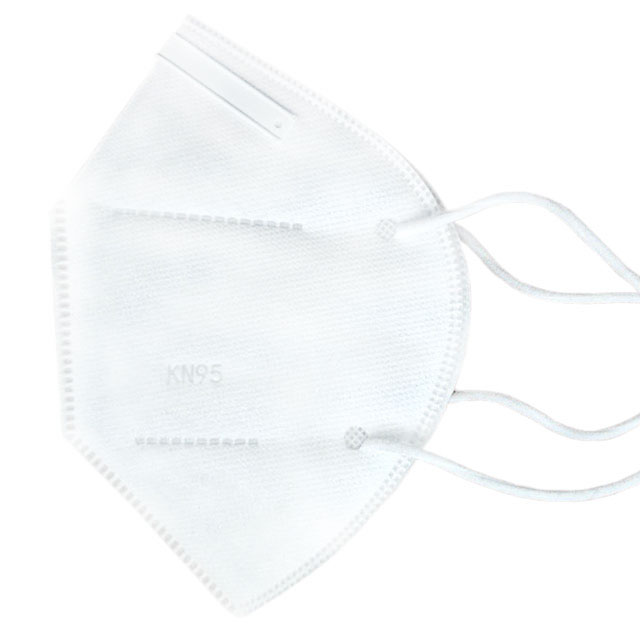 Plastic type nose clip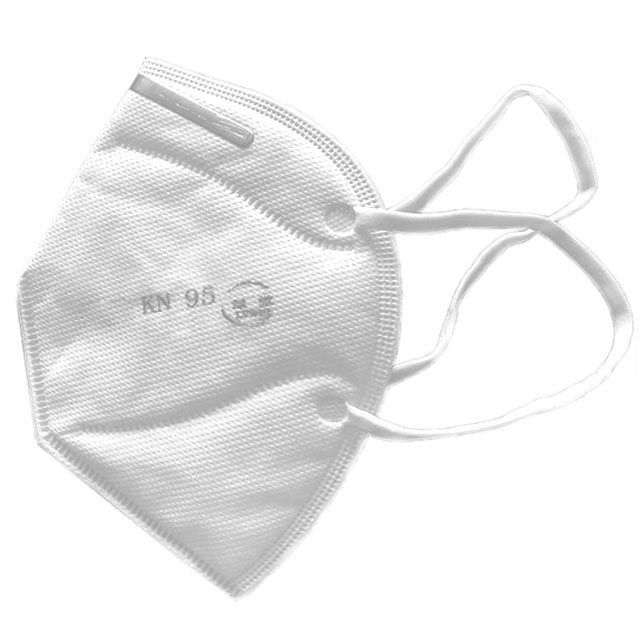 Metal type nose clip
Layout of Automatic Production Line

Appearance of installed Production Line for Folding N95 Respirator Mask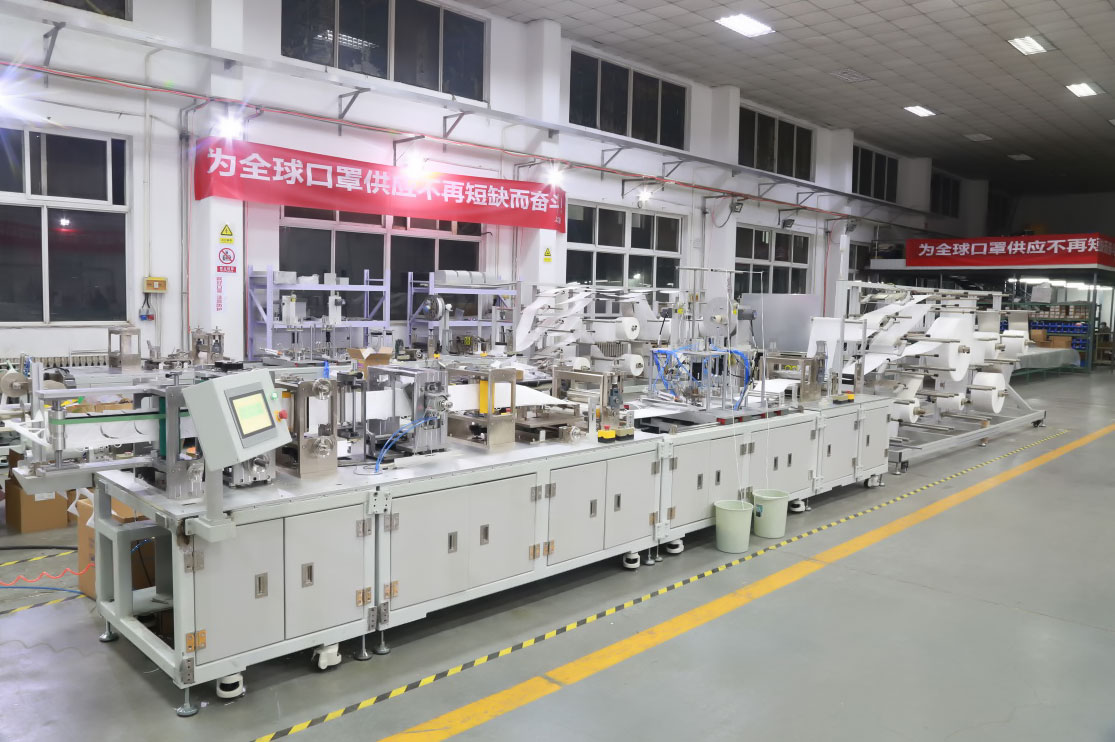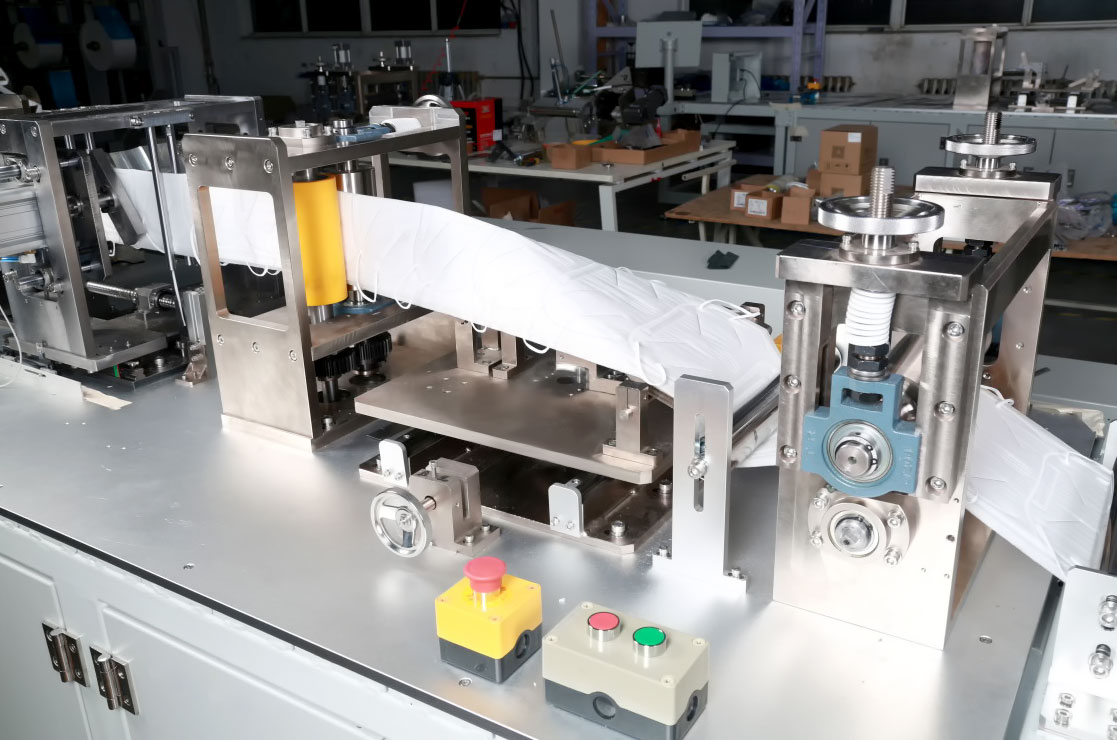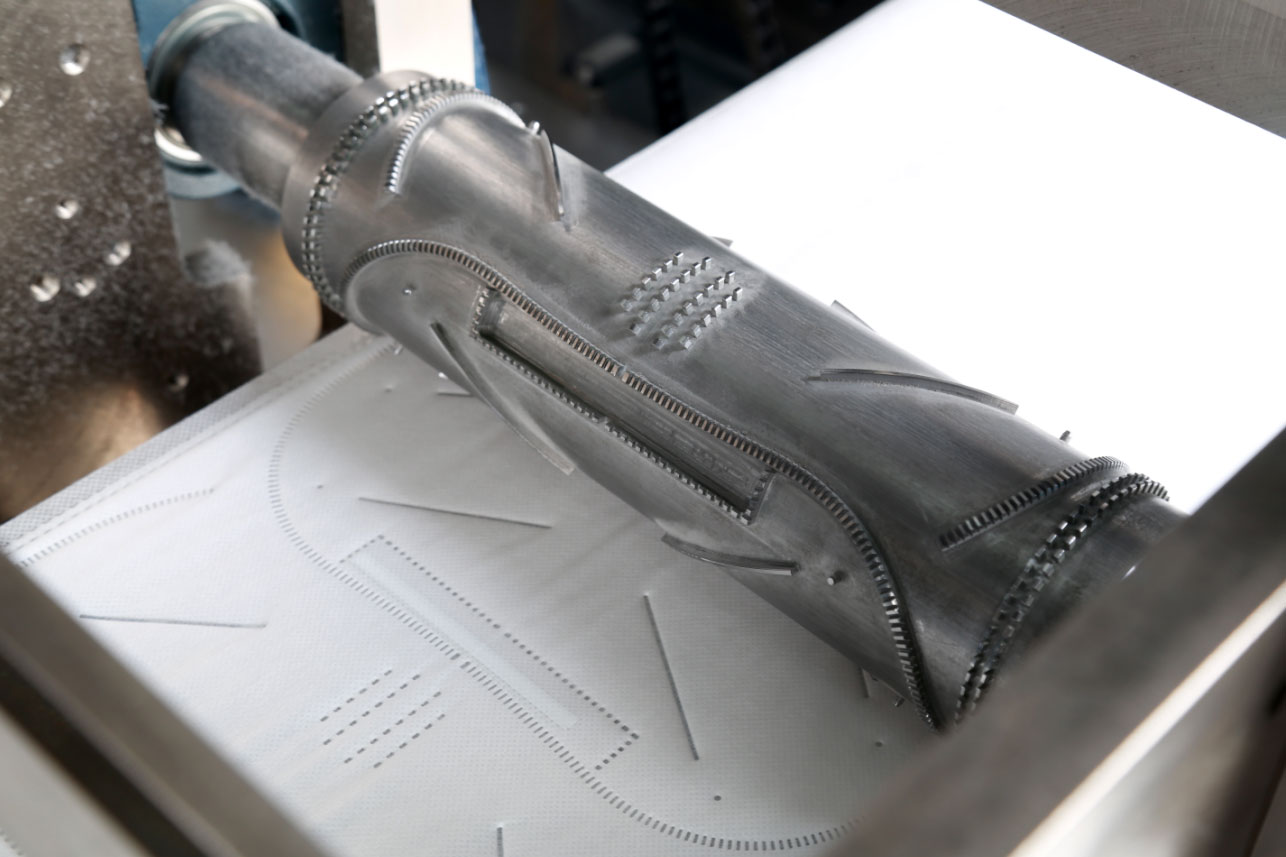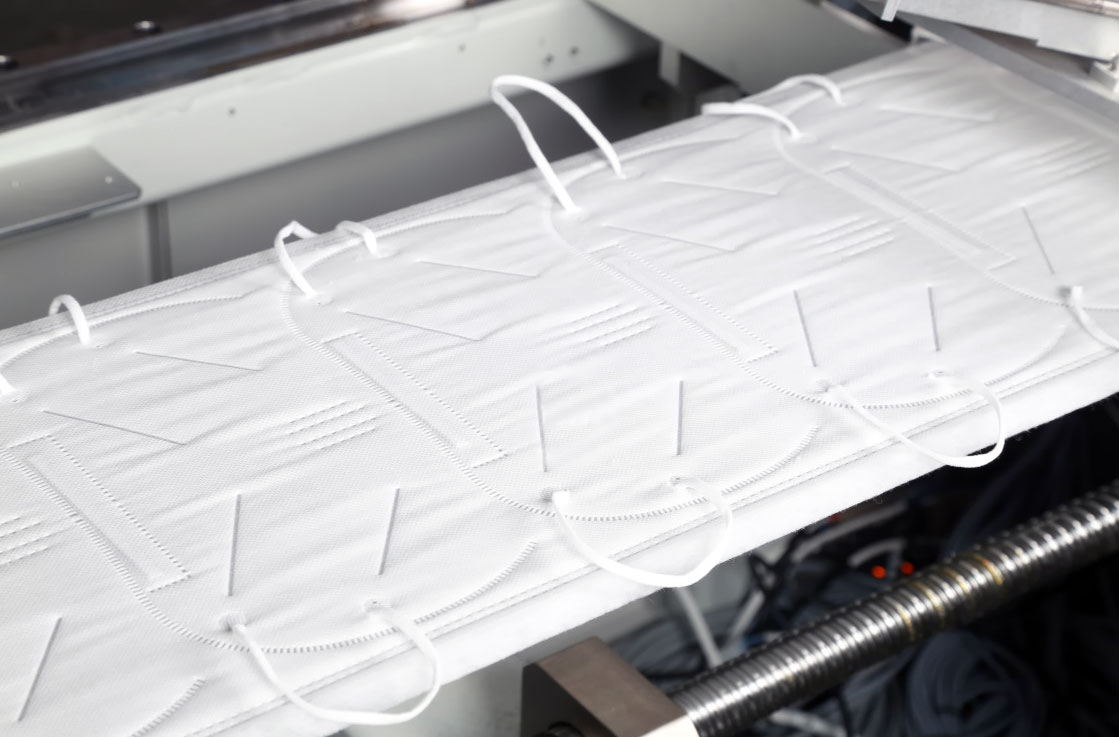 Video of the Operation of the production line for foldable respirator mask